I ventured out in public with the big camera (and heavy lens 24-70mm, f/2.8) this afternoon. I didn't have the small lens (50mm, f1.8) as my sister used it. The 50mm is my go to lens when I shoot in public because it is light and inconspicuous. I didn't have a choice but to shoot with the 24-70. I'm glad I did though. It reminded me that I love the versatility of this lens despite it being so heavy (it contains a lot of glass).
Sophia and I had a mini date today, Thursday – a Thursdate! She has no classes until Monday. January 15,16 and 19 were declared holidays in the Philippines due to the visit of Pope Francis to the country. This weekend, I hope to do something related to the Pope's visit, without having to be physically present in the areas he will be visiting. I don't have anything in mind yet.
Back to our mini-date just within the neighborhood.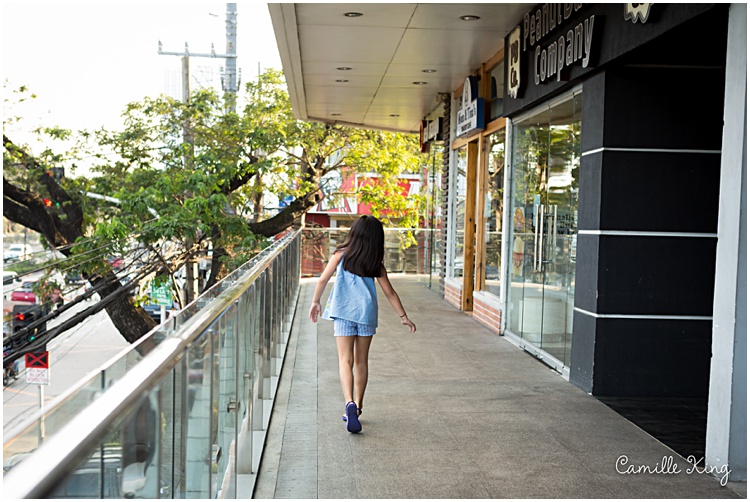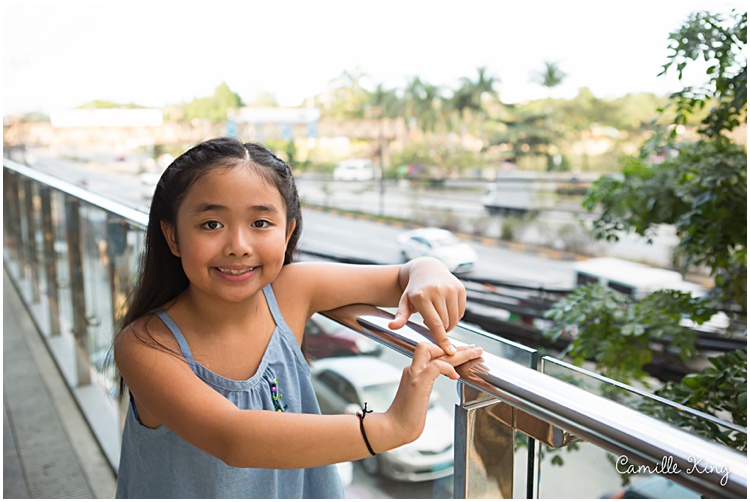 Frozen yogurt at Red Mango!



It's always green tea yogurt with crushed graham crackers, popping bobba and fruity pebbles (or dezato mochi balls) for Sophia. She tried different toppings and combinations before but this is her favorite.




I had frozen yogurt too. I ordered green tea with fresh mangoes, almonds and cheesecake. My usual order. Ha!
We were not satisfied with one so we ordered another one to share. This is green tea yogurt with fresh mangoes, almonds and crushed graham.

We transferred to a different table. Can you guess why? There was prettier light over at this table which was better for photo taking. Photography is more about light than camera gear.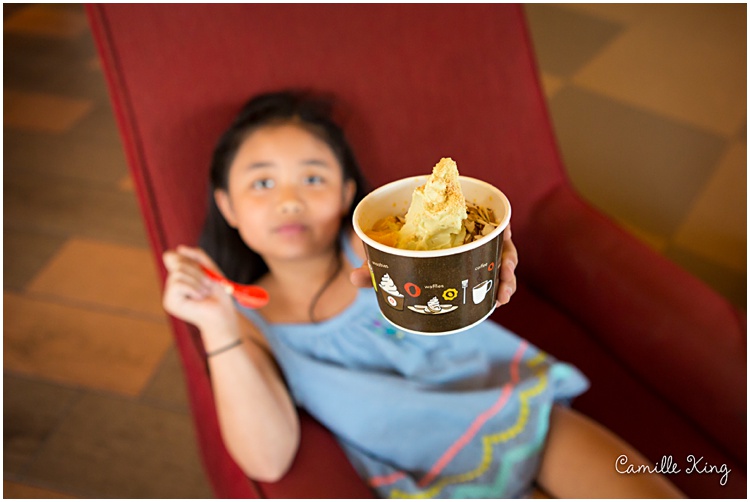 After merienda, I took a few photos outside (in the pedestrian overpass). She placed her hands on the beams. Those beams were so dusty and dirty. Her hands became so black. She touched her forehead. Can you guess what happened next?

Dirty forehead! Can you see it on her right side?

Backlighting is love.

Lens flare is love too. See the round, green spots in the photo?  It is known as lens flare. It happens when strong light hits the sensor of the camera and the light bounces all around inside the camera.

I love this but I cut off a part of her toe. I'm being too hard on myself again.

Then we went home and watched the arrival and welcome of Pope Francis to the Philippines.
Thanks for dropping by!