I just got back from Boston and realized that I didn't blog anything about my trip. I attended a photography workshop in Rhode Island (30 minutes away from Boston by train) at Heidi Hope Photography.  It was an amazing experience and I still can't believe I met my photographer crush. More of this in another blog post because I didn't upload the workshop photos to my Macbook yet.
In Boston, I stayed with my cousin. He planned a weekend ski trip to Sunday River, Maine with his friends. I tagged along since I never skied and wanted to try it. I joined a beginner's group class. Skiing is so hard! I fell like ten times but was able to get up ten times too. I really thought I was going to break my bones or hit a tree. I quit before the class was over and vowed never ever to get on skis again. I changed my mind though and am willing to try again.
During the ski trip, I met Jessica who was game for portraits in the snow. It was freezing! It snowed that day too (my first snowfall). I was all bundled up but she refused to wear her jacket. She liked her outfit better without it.
For our location, we found a beautiful covered bridge. It served a double purpose as it kept us out of the snow.
I gave her posing directions since she said she doesn't know how to pose. She was really good at it though.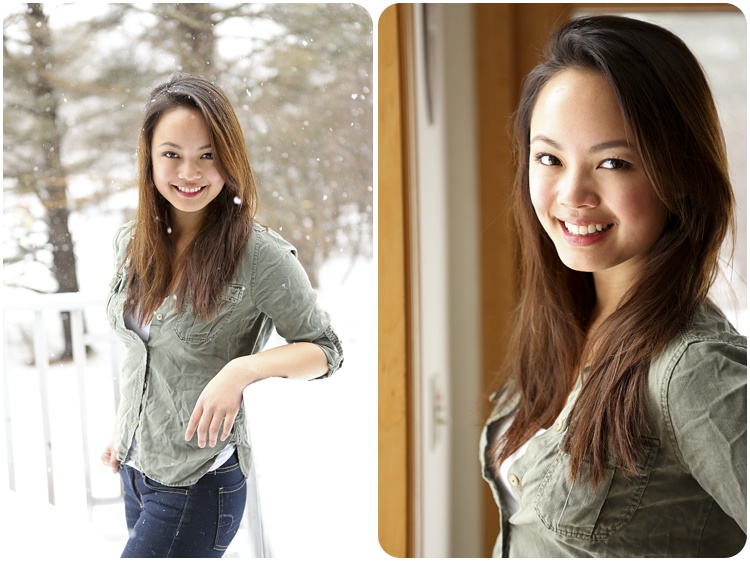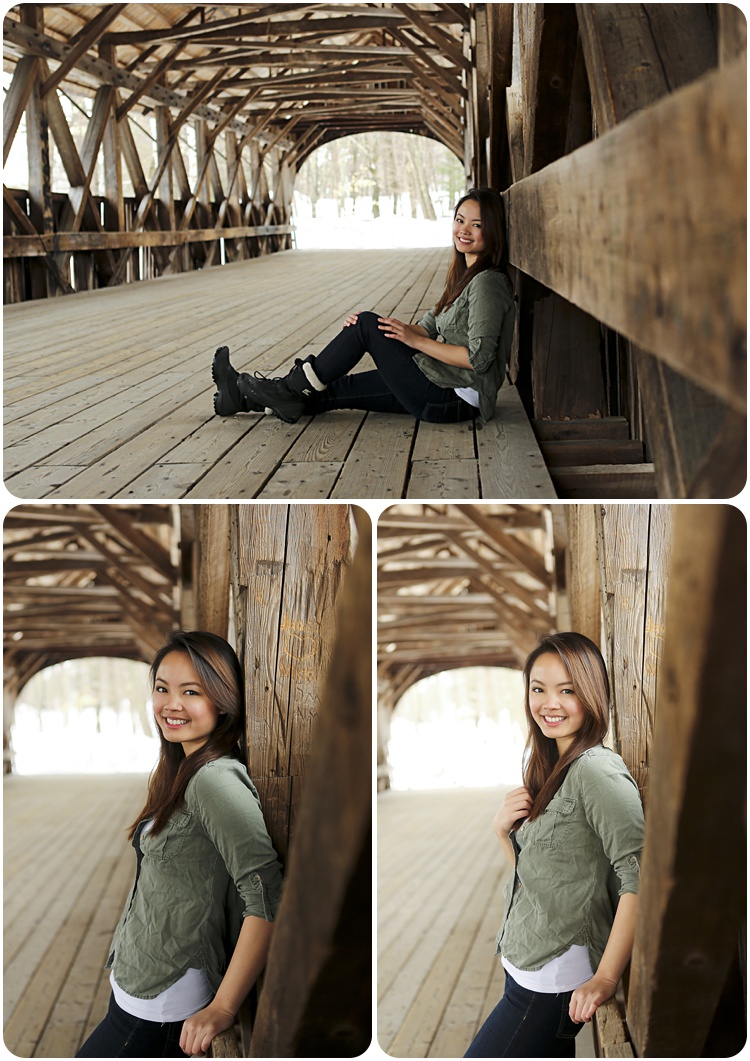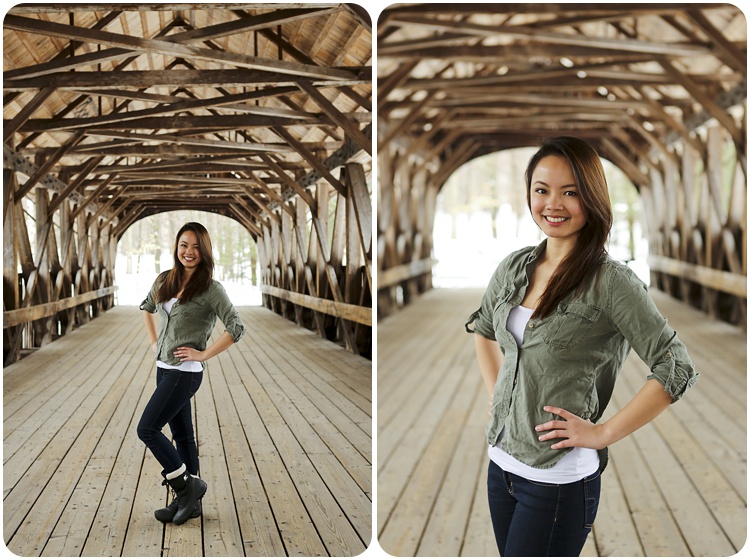 Isn't she gorgeous?