My family and I went on a two-week trip to Italy to celebrate my mom's 60th. It is almost a year since the trip. If you missed the previous posts on Italy, find them all here.
We entered Italy through Rome, stayed 5 nights then headed to Florence. The third city on the itinerary was Venice. This is part 2 of Venice photos. If you missed the first one, find it here.
I am so delayed in sharing these. We are leaving for another trip in a few days. My mom said I can't board the plane if I don't share these. I just needed a little push. Here are the images. It is quite picture heavy. I do not want to be left in Manila!
On the second day in this city, we met with our tour guide from Context travel. We were late for almost an hour since we couldn't find the meeting place. Good thing the guide was really understanding and he didn't leave. He was an amazing guide and shared a lot of information about the city. He prepared a fun activity for Sophia – looking for all the winged lions in Saint Mark's square and its vicinity. The winged lion is the symbol of Venice.
As for me, I prepared an activity of my own – to look for the cutest gondolier in Venice! My sister says eeeewww!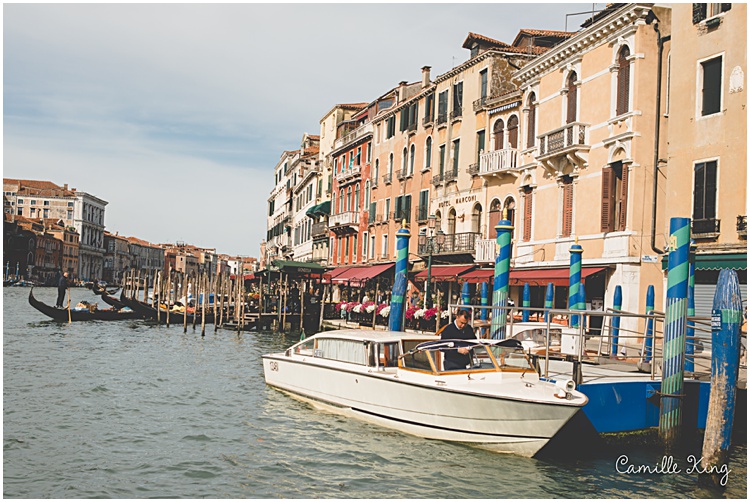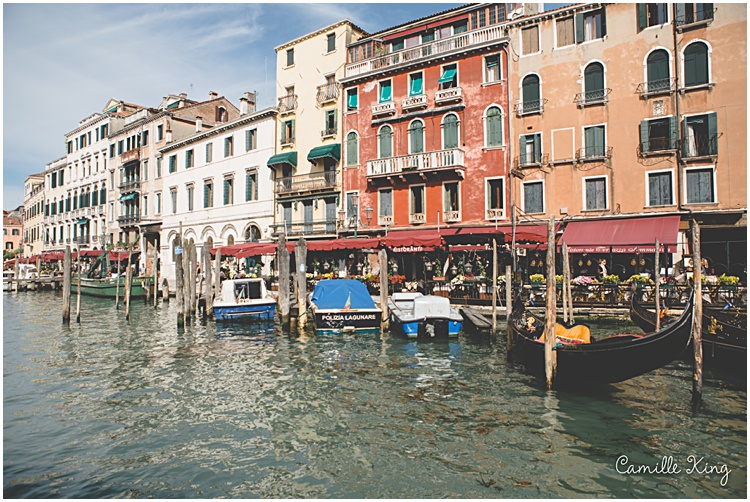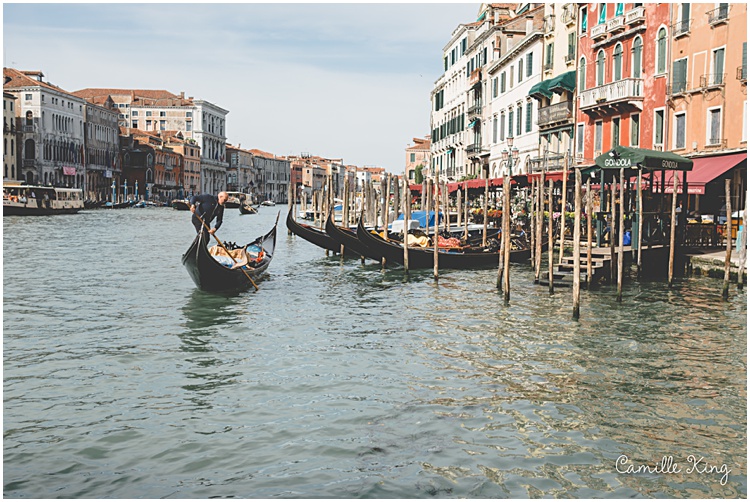 Our guide, giving us an overview of the city.

Sophia had to look for the lions around the square as pictured in the paper. I did my best to take photos of all the lions.

The first one she found.


Can you find it below?










Just some fresh asparagus and cherries which we passed during the our.



Taken from Rialto Bridge.




The tour guide gave some recommendations for lunch then we were on our own. After lunch we went to the residential part of Venice. The guide suggested this area since it is very picturesque with no tourists.



















We bought a Venetian mask for Sophia as a souvenir. She chose pink.


Then we rode the gondola. It is 80 euros for a 30 minute trip. This is a fixed price. Eman, my brother-in-law photo bombing the gondolier. Oh diba, ang guapo ng gondolier! Kulot pa!











This is a traghetto stop and it is named Sofia. Traghetto means ferry and it is a quick way to get across a canal. It costs 2 euros per person (tourists), about half for locals. Passengers usually stand during the quick trip across (less than 5 minutes). We decided to try this. I was so scared one of us would fall in the water.

Oh guapo pa din! Kalbo naman to.

Then it was gelato time again. Grom gelato is the best we ever tasted.








Then back to the area where our apartment was located. Last chance for photos in Venice since we were leaving the next day for Milan.