I recently launched a series in my blog, The Mom Behind, where I photograph and feature mom entrepreneurs with their kids. I ask them a few questions to get to know them and their businesses. If you missed the first two posts, you can find them all in this page here.
This will be the last  mom behind post for this year and will resume next year (January, I hope). The holidays (and holiday traffic) are here and I don't want to take away precious time away of the mom entrepreneurs by doing portrait sessions at this time of year. I am looking for moms to feature so if you know of anyone or would like to be featured yourself, just hit the contact button up there in the menu to send me a message. Don't be shy! I promise it will be fun and won't take a lot of time.
A portrait session for a mom behind series takes only 30 minutes (maximum). This last session I did took only 15 minutes but I was able to get a lot of adorable photos. I moved quickly and targeted to finish right away because my subjects were 18 month old twin girls with their mom. One toddler is challenging enough to photograph. Toddlers lose interest quickly and one cannot reason with them. Don't get me wrong. I love photographing toddlers because they show their true feelings and emotions which I love capturing in photographs.
Emma and Nicola together with their mom, Michaela Tatad King (no relation to me) were at my studio this week for their portrait session. Michaela is the mom behind Twinhouse Creatives, which specializes in events styling and production design. Michaela worked as a production designer for TV and film before putting up Twinhouse Creatives. I asked her the usual questions to get to know her better.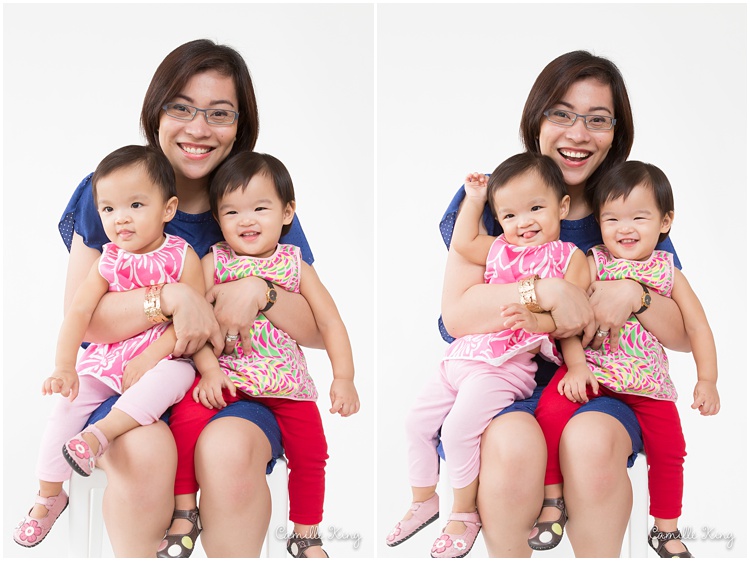 Why did you start Twinhouse Creatives? What did you before?
Before I got pregnant, I worked as a Production Designer for TV and film. I loved it like anything. No matter how crazy the hours were, I enjoyed working with like-minded, creative folks with the initiative to create and produce beautiful stories.
When my husband (a TV writer for the same network) and I found out we were going to have twins, we both decided that I pause from work and focus on the pregnancy. This idea carried on until after Emma and Nicola were born. I really didn't see myself doing anything else other than being (a full-time mama cow) with my girls.
I love being a mother to my Emma and Nicola more than anything else in the world, but there were times when I would find myself missing the hustle and bustle of production life. I missed creating things and being with other people. I missed working. Heck, I kind of even missed the stress. The reality, though, was I could not leave my kids for 24 hours, three times a week. That kind of lifestyle was just not possible for me anymore.
The idea of putting up my own outfit for production design was born on the day my twins turned one. We had a small party with family and their godparents. I decorated the intimate party with some handmade paper crafts, balloons and flowers. A friend saw the output and asked, "Why don't you just do this for a living?"
And that was pretty much it. That one question pushed me to the answer that is Twinhouse Creatives. With this, I am able to do what I love – design and create – and still have time for my family. I immediately called up two of my friends whom I worked with before (Joeanne and Telly) and offered them a partnership in the business. We all have strengths that contribute to the success of each project we handle.
In a nutshell, we put up Twinhouse Creatives because we enjoy making people happy. We believe that milestones should be celebrated beautifully, and so we put much effort into each one entrusted to us. Every event we do is cared for the way we would for our own family celebrations.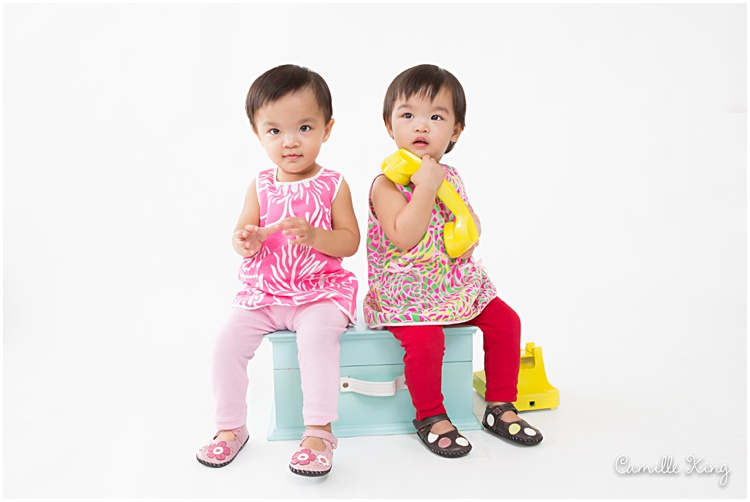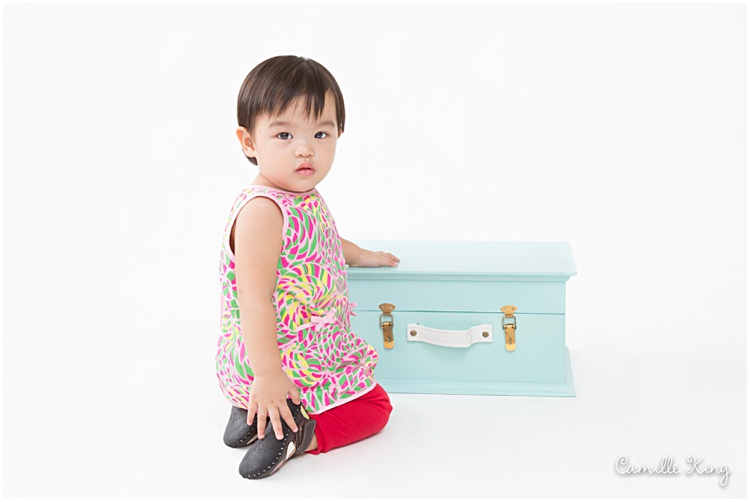 What was the greatest challenge you faced and how did you overcome it?
We are a relatively new outfit and lucky enough to have experienced nothing but good things. No big challenges yet, other than the usual bumps along the way (time, traffic, latecomers, underestimation of budget, etc). Perhaps coming up with a fresh look all the time with the resources we have? I guess that's it, really. We overcome that by opening our senses constantly for inspiration.


What is a typical day like for you?
I wake up at around 7-7:30 with the twins. After breakfast, I check emails, create designs and layouts until lunch. After lunch, I spend some time with the kids – play, read, sing, dance with them – until they have their afternoon nap. I then continue my work until it is time for dinner – whether it may be finishing layouts and sketches, sourcing suppliers, purchasing materials or making props for events. The rest of the evening is spent with the girls and my husband. We like to just lounge around in the room and do silly things at night. Bed time is 8-8:30 for the girls. Once they're down, I either do more work (it never ends!) or have a night cap with my husband. I very much prefer the latter. Hahaha.


How do you balance your time between your business, being a mom and wife?
I've learned that anything is manageable if you give respect and importance to all facets and people in your life. It can definitely be a challenge to juggle so many things. That is something everyone can attest to, knowing we all have the same number of hours in a day to work with. Time management is key! I am archaic and prefer to write things down on my bullet journal/planner. That helps me a lot. I am also extremely lucky that my husband works from home and helps out with the kids when needed. Spending quality time with him and the girls is pretty easy when we are all within the same range for most of the day. Haha.
There are times when work can get demanding, and I need to allot most of my energy there, but I make a conscious effort to save some for my husband and kids. They are, after all, the reason why I work and do what I do. I try to involve them as well! I ask my husband for advice on certain sketches and designs, and my kids are a constant source of inspiration for me. So everything works great.



Please share tips and advise for aspiring entrepreneurs.
1. In the famous words of Nike, "JUST DO IT." Nothing else can get clearer than that. If you have a passion for something and you want to turn it into a business, by all means, DO IT! Push yourself and the universe will push all luck towards your way. Just do it!
2. Be patient when things don't go as planned. It is usually just a bad day, and not a bad business all together. Regroup, learn from the hiccup, and try again.
3. Smile and surround yourself with inspiration and goodness, because really, all great things start with something that is already good to begin with. Plus! It shows in your work or product when it is made with happiness and love. True story.





Emma and Nicola had some time play in Sophia's room while their mom tried out clothes from Elin. Elin office and warehouse is located in my house because my sister and her partners manage and own Elin.


Thanks, Michaela, for taking the time out from your busy schedule for this feature. It was great finally meeting your adorable daughters.
Be sure to drop by the Twinhouse Creatives page over at Facebook here to see the photos of beautiful celebrations they styled.