I took photos of Sophia playing with her Lala Loopsy dolls and stuffed animals. I didn't do posed shots for this one. I took photos of the activity as it happened. It was a challenge not to move anything or pose her.
They grow so fast. I want to capture this memory of her playing with her dolls.
This one is overexposed. I tend to overexpose all the time. I have to learn to pull back on the exposure. I wasn't able to fix this one anymore.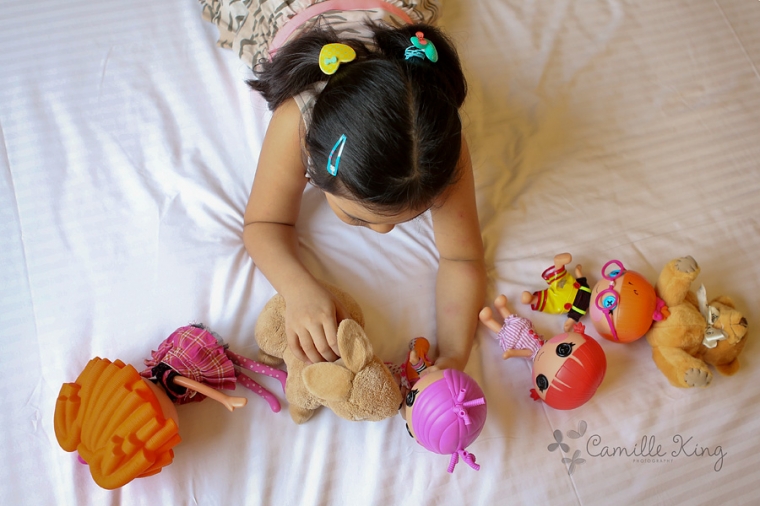 She talks to her dolls. Once she was in the zone, she didn't even notice I was taking photos of her.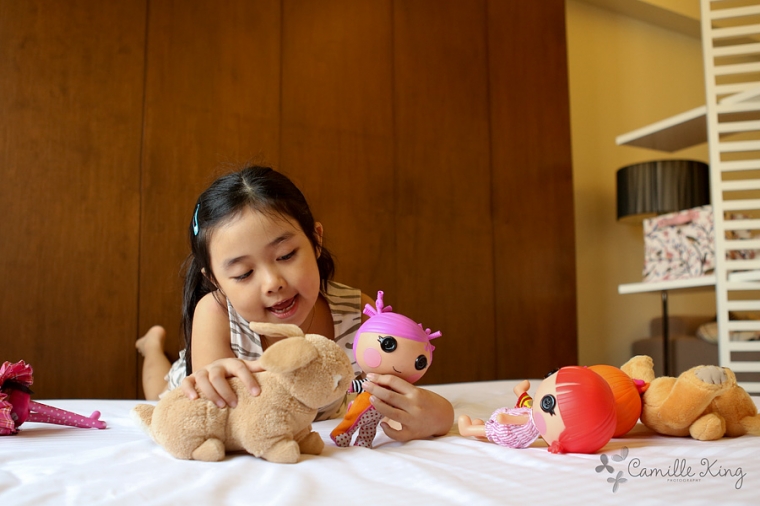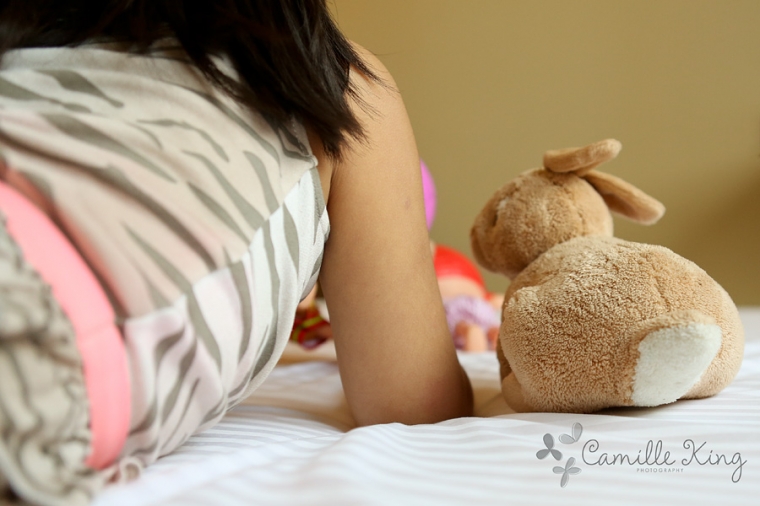 Then she hid her dolls behind the pillow.

I noticed that her feet were dirty and she was on my white sheets.




Made in China. I never knew that Lala Loopsy dolls have their birth date printed on their underwear. This one shares my birthday.



Sophia lined up her dolls on the bed. I had a feeling that playtime was over. This means that photo taking will be over for me as well.

I was right. She decided to watch the Sound of Music on DVD.

I think I like this unposed style of photography aka lifestyle. It isn't stressful for me and Sophia because I don't have to force her to pose or smile. She can do her thing while I do mine. Plus, I get to capture everyday moments.
Thanks for visiting. I hope you are capturing the everyday moments with your loved ones as well.