I believe in the power of a smile. A smile can make someone's day better. It can change someone's entire mood for the day. I love it when Sophia gives me authentic smiles when I photograph her. Parents of children I photograph love it when their kids flash smiles for the camera. A smile is the prettiest thing someone can wear (and doesn't cost money).
Smiles can be taken for granted especially when we don't realize that 1 in 500 infants in the Philippines are born with clefts every year. Most of these infants are from poor families who cannot afford cleft surgery. More than the not being able to smile, these children suffer because they cannot eat or speak properly. They experience shame and isolation. However, I learned through my good friend Kimmy, who is the Country Manager for Smile Train Philippines, that infants with clefts can be helped with surgery through Smile Train and partner doctors and hospitals. Smile Train provides the surgeries for free. They also cover the cost of post-surgery medication plus other related expenses.
Smile train celebrated the 30,000th surgery in the Philippines on August 21 of this year. You read that right 30,000 free surgeries!  Kimmy asked me to take photos to document the milestone. Of course I said yes and it was a double yes when I found out that my idols Marian Rivera and Dingdong Dantes, the royal couple of Philippine showbiz, were going to be at the celebration. Dingdong Dantes is also the chairman of the YesPinoy Foundation. You can learn more about the foundation here.
I own all images and content in this blog. I worked hard to capture these images. PLEASE DO NOT USE THEM IN ANY WAY WITHOUT MY WRITTEN CONSENT.
The celebration was at the San Fernandino Hospital in San Fernando, Pampanga. Kimmy and I arrived bright and early.

A sign outside San Fernandino Hospital announcing continuous free operations cleft lip and cleft palate.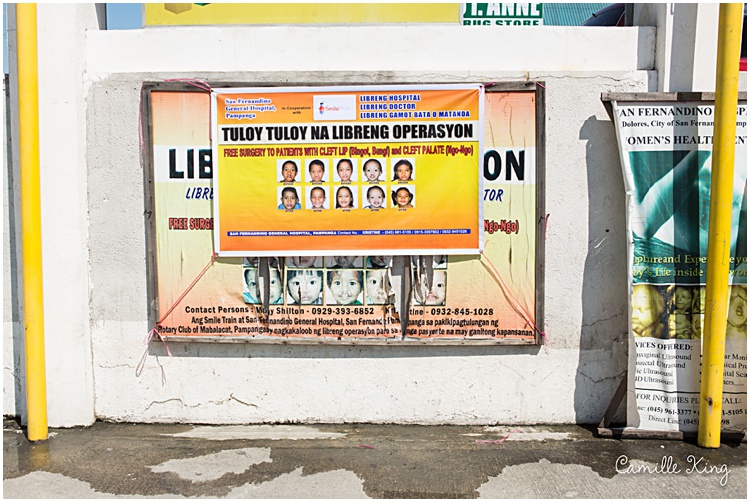 Kimmy met with Dra. Jenny Mercado, who prepared a children's party for the some beneficiaries of Smile Train Philippines.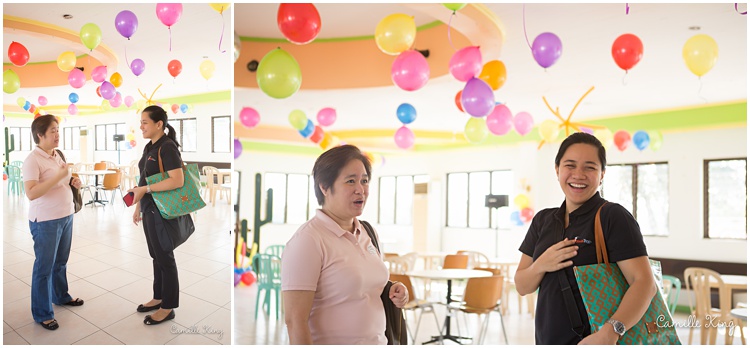 Some of the beneficiaries of Smile Train Philippines who received free cleft surgeries in San Fernandino Hospital. They did not know that Marian Rivera and Dingdong Dantes were going to attend the celebration.







Some children at the celebration were about to undergo cleft surgery soon. In most cases, it takes more than one surgery to fix a cleft palate and Smile Train covers all the expenses for these.



One of the moms told me that the personality of her son changed after the surgery. Her son used to be very shy but became very confident after the surgery.



Kimmy with PCMC head doctor Therese Leopando and Dr. Edmund Mercado of San Fernandino Hospital.

Left to right: Dra. Jenny Mercado, Dra. Therese Leopando, Dr. Edmund Mercado, Kimmy Coseteng-Flaviano and Xavier Padilla of YesPinoy Foundation. Taken by the entrance of the hospital while waiting for the royal couple to arrive.

No one was supposed to know about Marian Rivera and Dingdong Dantes' visit but word spread quickly.




At a private room, Kimmy briefed Marian and Dingdong about Smile Train Philippines, the number of infants born with clefts and challenges faced by the organization.
I was never this close to Marian Rivera and I was so starstruck but pretended not to be. She is so pretty! Dingdong is really good-looking too.






One last photo opportunity of the group before going to the celebration.
Left to Right: Xavier Padilla, Kimmy Coseteng-Flaviano, Dr. Edmund Mercado, Marian Rivera, Dingdong Dantes, Dra. Jenny Mercado and Dra. Therese Leopando.

The beneficiaries and their families were surprised and delighted to see Marian and Dingdong at the celebration.



Kimmy introducing Marian and Dingdong.










Dingdong holding the infant who is the 30,000th beneficiary of Smile Train in the Philippines.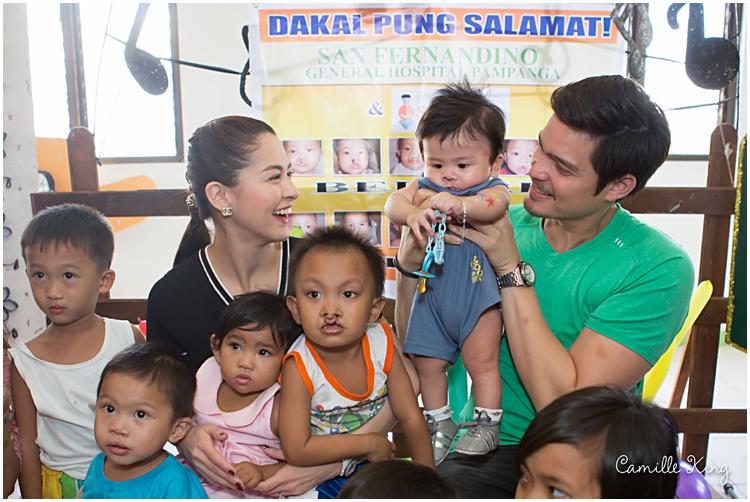 Marian and Dingdong had to rush to another event but the celebration was not over. Dr. Edmund Mercado even conducted consultations and quick check-ups.






Kimmy with the 30,000th beneficiary of Smile Train in the Philippines.

Thank you, Kimmy, for bringing me to document this milestone of Smile Train in the Philippines. Although I read about Smile Train and infants with cleft lips and palates on the web, it was different seeing the children in person. It made it more real.
Just an update. Marian Rivera announced via her Instagram account today that Smile Train Philippines is her latest advocacy. You can see that post here. She has more than one million followers. I am sure this announcement of #YanAngSmile will create more smiles in the country. For those of you don't know, Yan is the nickname of Marian.
To make a donation that would change the life of a child born with a cleft, visit the Smile Train website here and the Facebook page here.
I own all images and content in this blog. I worked hard to capture these images. PLEASE DO NOT USE THEM IN ANY WAY WITHOUT MY WRITTEN CONSENT. It is very easy to reach me. Just click on the contact button on the menu above or drop me a line at cam@camillekingphotography.com