Finally posting the photos from the King family beach trip earlier this month. Twenty of us went on the trip to Montemar Beach Club. This is one-fourth of my dad's side of the family. My dad has eleven siblings so I have a lot of cousins. Not everyone joined the trip as they had other plans.
Montemar Beach Club is located in Bagac, Bataan about three hours drive away from Manila. It took us five hours to get to the resort though due to heavy traffic at the South Luzon Expressway. It was a long weekend with a lot of travellers on the road.
Sophia and my niece, Kian were in my vehicle together with my mom. The girls were actually good during the drive. I told them to keep quiet because I was driving and needed to concentrate.
As soon as we arrived, the girls immediately wanted to change into their swimsuits. I told them I needed to take photos of them first. No photos, no swimming. These were taken in our room. They were so cooperative!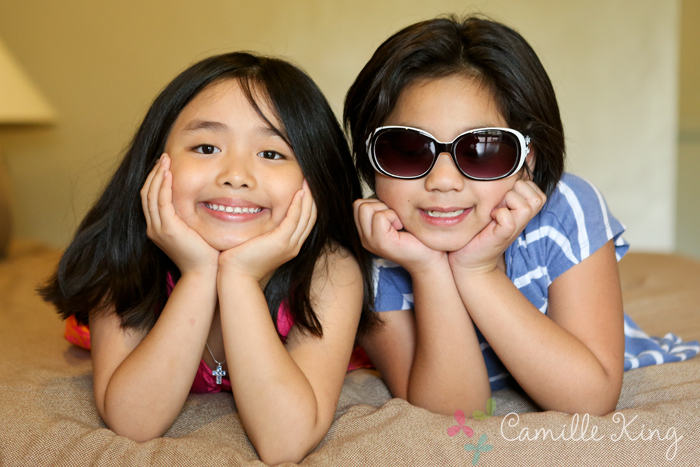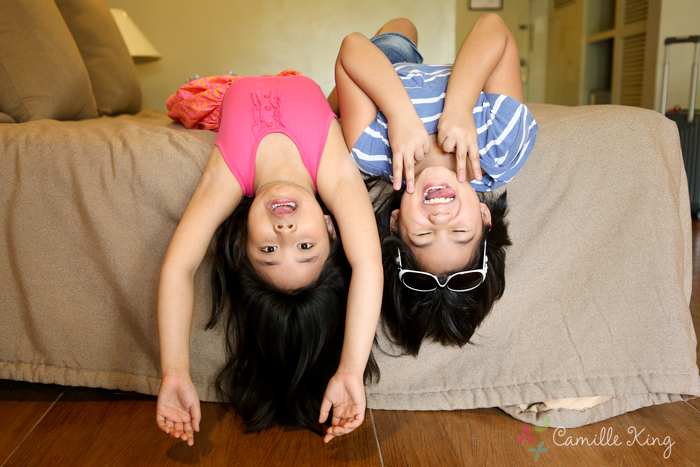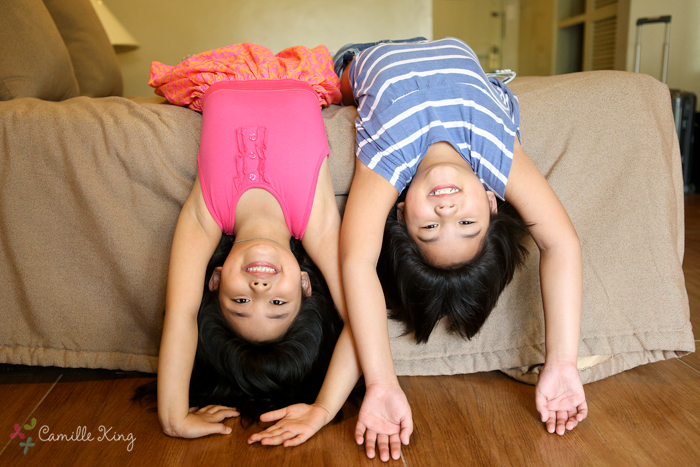 They changed into their swimsuits and posed for me. Posing comes so naturally for these two. Weight is on one leg, knees and elbows are bent. Hands are engaged with no floating hands. I love it!


They swam in the pool first. This was before Sophia's drowning incident. The lifeguard had to save her because she panicked when she couldn't reach the floor in the deep end of the pool. I don't have photos of that though.

I don't like going to the beach because I don't like getting a tan. But since Sophia loves the beach, I don't want to deprive her of that. So motherhood changed me, for the better, I hope.
I knew that shooting at the beach would be challenging because a lot of light will fool the meter in my camera. I knew I had to increase my exposure to make sure that my subjects will be correctly exposed.  Since I tend to overexpose on a normal day, imagine how much I overexposed at the beach. A lot of my photos were turned out too bright! I was able to save them though with Photoshop. Beach shooting was more challenging than I expected.
After the disclaimer above, here are my beach photos. I am posting them in the order I shot them.



My sister appears in the photos. She came along together with her husband.

Matthew and Tristan in the top row.  Kian, Ishi and Sophia in the bottow row.

Danielle, Gabby, Isha, Matthew and Tristan (top row). Ishi, Sophia and Kian (bottom row).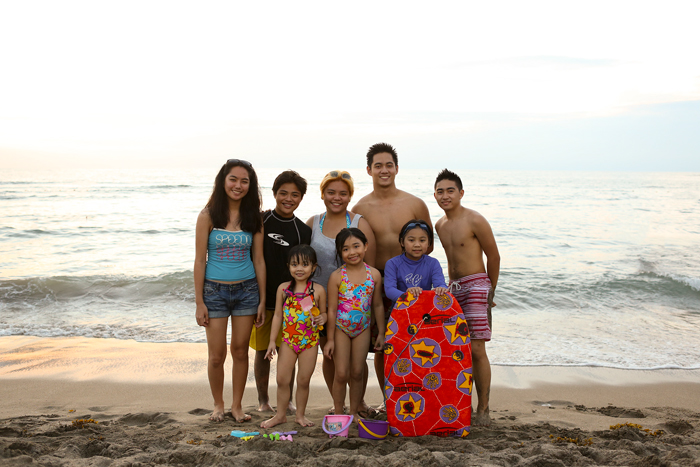 Kian, her mom Tisha and brother Tristan.


My baby girl.

My mom and Sophia.




Ishi and Sophia.

Matthew showing off his muscles.

Matthew, Danielle, Gabby and Isha.

Danielle, Tisha, Matthew, Tallie, Gabby and Isha.


I finally appear in the photo, thats me on the right. All of our feet are cut-off though. That's the problem when I hand over my DSLR to someone else. Thanks Isha for taking the photo. I guess its better than not being in the photo.

Gabby.

Sophia enjoying her fresh mango shake.

Sexy me and Sophia. Hahaha!

Me, Sophia and Ishi. This was taken at sunset. My thighs aren't that big. Its a really bad angle. Anything placed closest to the camera will always look bigger!

Tristan showing off his beach body.

Tita Romina and her family.

Of course, I am saving the best photo for last. Proof that I have long legs.

I do have a photo without my tank top. I posed on the rocks you see on the right side of the photo. However, that is too scandalous so I won't be posting them (plural! I have a lot!) here. If you wish to see them, send me a message. I will gladly sent them via email.
This wraps up our beach trip. We enjoyed the entire three days. It was eat, swim, eat, eat, eat, eat. Everything tastes good at the beach!
I must admit, I am actually looking forward to our next beach trip and I wouldn't mind getting a tan.