In exchange for taking photos of Sophia, I had to take her swimming at the condominium. In addition, I had to swim with her too in the regular pool. No more kiddie pool for us. I didn't want to swim since I didn't feel like wearing my bikini. I ate too much over the weekend and my tummy was really big. But, I had to keep my end of the bargain or I'm never going to be able to take photos of her again.
We went to the condominium on Monday to swim. It was a school holiday and Tuesday was a school holiday too. We had a four day weekend. It was relax mode and I totally forgot that Sophia had a music singing test on Wednesday. I was just reminded about it when she mentioned this afternoon that she had a singing test in the morning. Eeeek! I kept on asking how it went, if she knew the lyrics, the tune and the actions. I realized though that it was useless asking her since number 1,  it was already done and two, I didn't know the tune and the actions. Haha!
Here are the images from our swim. Sorry, no photos of me in bikini this time. I had a lot of hits in my blog when I posted my bikini photo so I will be sure to post another one soon. Watch out for that.
Hallway outside my apartment. I hate that the handle of the fire exit merges with Sophia's neck but I like the lighting here. I'm too lazy to edit it out. I dislike editing photos so I always work to get everything right straight out of the camera. This is a rare black and white photo and I don't even know if I processed it correctly. I don't post process (aka edit) using filters. It's my style preference. I am drawn to bright and clean photos so thats the way I shoot and process.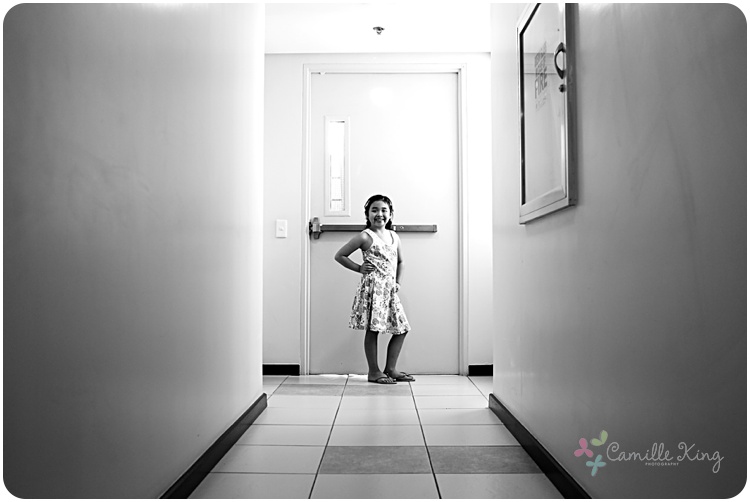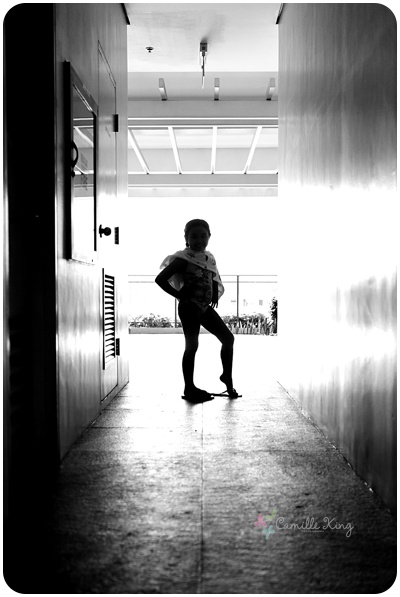 Finally by the pool. I cheated and took more photos of Sophia.
The wind was blowing the hood of her towel.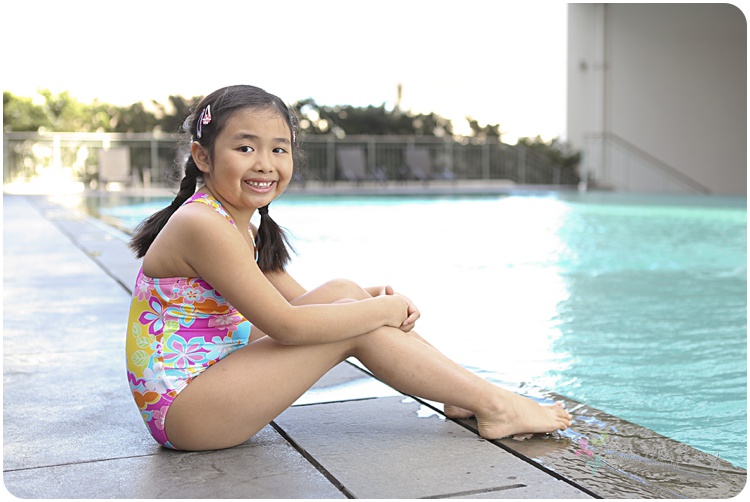 This one is funny with the light on top of her head.


I promised her this was my last photo. Notice the cheesy smile.