Since I lost 20lbs with the Cohen program, I need a new set of clothes. Read about my Cohen story here.  I didn't buy clothing while I was on Cohen since I was losing weight every week. I also didn't have time the last few months so it was only last week I decided to do some retail therapy in the new east wing of Shangri-la Mall. Not many boutiques are open yet but I was happy to find out that my favourite  place for shorts, Regatta, was open. I dropped by because I so love the ambience and interiors of the store.
The shelves in the shape of the row boats are really cute.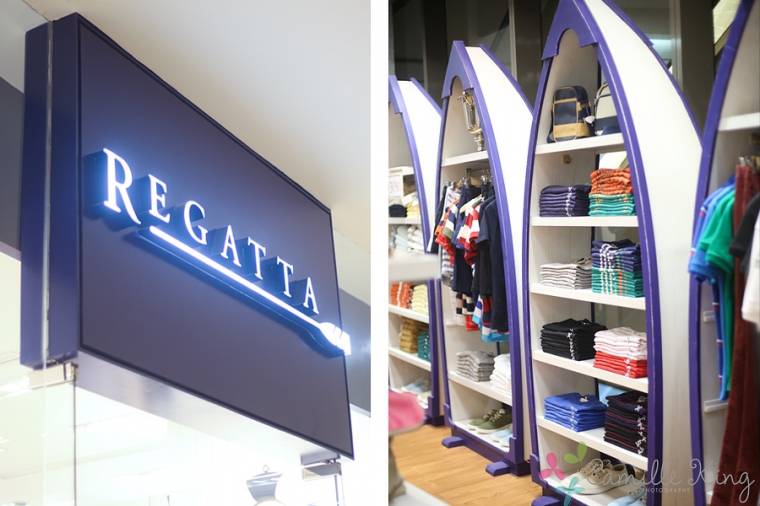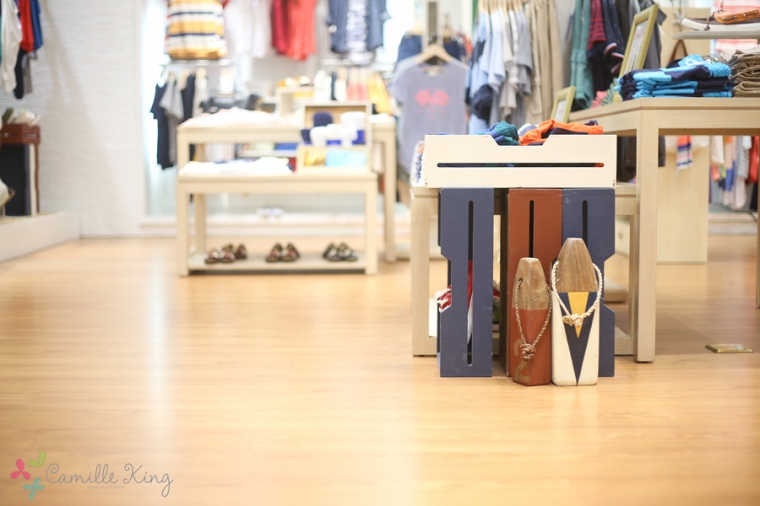 This store reminded me of the Sotogrande Marina in Spain which we visited last year.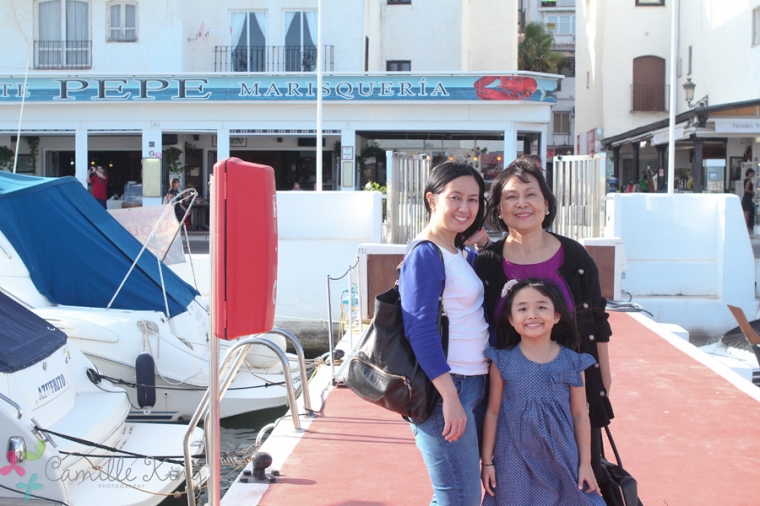 I was browsing around the store for shorts when I saw that Regatta now has a Home line.


Regatta Home has towels.


And picture frames. I got two of these. They will be perfect for my room.


Since I will be having a sailboat themed photo session in the near future, I can use these fish and starfish frames as part of my set and props.

Aside from a Home line, Regatta has an Argan oil collection of soap and hair care products. Argan oil comes from the kernels of the fruit of the Argan tree that grows only in Morocco. Argan oil is a good moisturizer for the skin and hair.

The hair travel packet contains shampoo, conditioner, a comb and a small mirror and is packed in a cute kikay kit.

I got one of each of the hair wax, hair serum and soap. The hair serum tamed my hair since my hair is so frizzy.

Of course, the little girl found something for herself.


She wouldn't let go of the pink throw pillow.

When I told her that I would get it for her to use in her playhouse, she did the happy dance.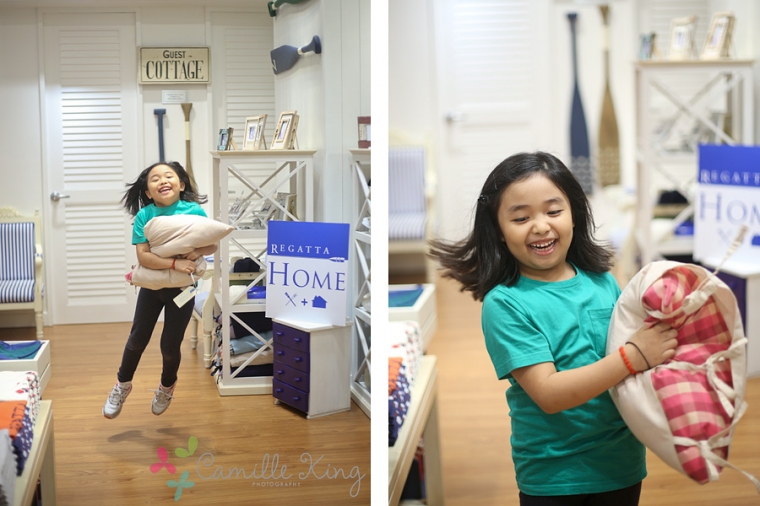 I kept on telling het to stop her happy dance because she might break something in the boutique!
Regatta is located at the third level of the Shangri-la East Wing. So I brought out my DSLR to take this photo and of course the mall guard approached me to tell me that photo taking isnt allowed. I find it strange really because if I use my phone camera, it isn't a problem. So anyway, had to respect the rules so I just told him that I owned Regatta and I had to take a photo of the exterior and the windows. Of course, he allowed me.

I paid for my goodies and went home. I realized that I forgot to about my shorts so I have to go back next week for that.