My mom created this handmade card today. The colors, flowers and butterflies remind me of spring. Finished card size is 5.5 inches by 4.25 inches.

Supplies and materials used:
Martha Stewart Scoring Board – this will make your life easier but a ruler and a butter knife will work
Paper and cardstock – Office warehouse or National Bookstore paper will work
Pearl Sticker Sheet – Try National Bookstore, scrapbooking section
Scissors – any but my mom uses the Cutter Bee
Butterfly Puncher – This is from Martha Stewart Crafts. There are some generic ones in the bookstore
Liquid Glue – Tombow
Sizzix Die-cut Machine and Dies – online or from the best craft supplier in the Philippines (which I will mention at the end of this post).
Step 1: Fold cardstock in half. Unfolded, cardstock measures 5.5 inches by 8.5 inches
Side note – I ironed the fabric I used as the background but some creases were left. I will use a different material next time.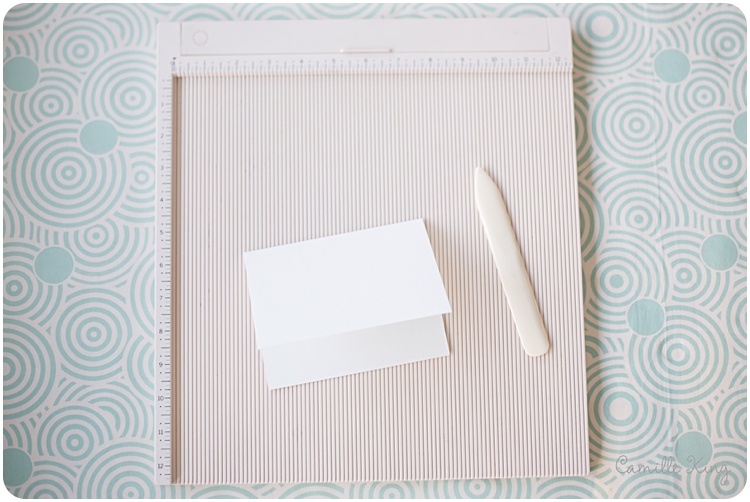 Step 2: Cut the paper into the selected shapes using the Sizzix. Punch the butterfly using the Martha Stewart Crafts Punch.

Step 3: After punching and cutting all the paper designs, paste them onto to the card stock. Glue the pearl stickers.

Finished product:

My mom buys most of her scrapbooking supplies from Lasting Impression (Facebook page: Lastingimpressionph) in San Juan. Prepare to be overwhelmed with this store and prepare your wallet. The owner has a lot of craft supplies (imported paper, ink, stickers, albums) and equipment.
If you haven't seen my mom's craft room, click here.