DISCLOSURE: I attended the launch of Johnson's Baby So Much More campaign and gained a lot of knowledge which I will share here. I was not compensated in any way for this post. I did not receive any freebies/products from the launch (except for the light blue blanket which I included as part of styling the images). All products featured in this post are my own and purchased by me. I still mention them in my humble little blogsite if I feel my readers may be interested in them.
Eight years ago, I became a mom. The first several weeks as a first-time, new mom were a mix of emotions – joy, fear, self-doubt. I was exhausted, lacked sleep and felt inadequate as a mother. Don't get me wrong. The joy of motherhood still trumps the struggles.
I read a lot of books to prepare myself for motherhood but there was nothing like learning through experience. I had difficulty breastfeeding and my milk supply was very low. Sophia didn't sleep much the first few nights at home. I dreaded seeing the sun go down. It meant that it will be evening soon and the nights were long.  I quickly learned that if she slept beside me in my bed, we both slept well (co-sleeping is a controversial issue with those for or against it, it will not be discussed here). Giving Sophia a bath was a daunting task.  I never did it alone and always asked the help of my mom. We would bathe her quickly so she wouldn't feel cold. It was only about getting Sophia clean.
I wish a knew better then. I learned from the Johnson's Baby So Much More launch that baby's bath time is not only about hygiene. It is about bonding with the baby through multi-sensorial stimulation (touch, smell, sight) which help in the development of happy and healthy babies.
I went through the different booths where steps how to properly bath a newborn, infant and child were demonstrated.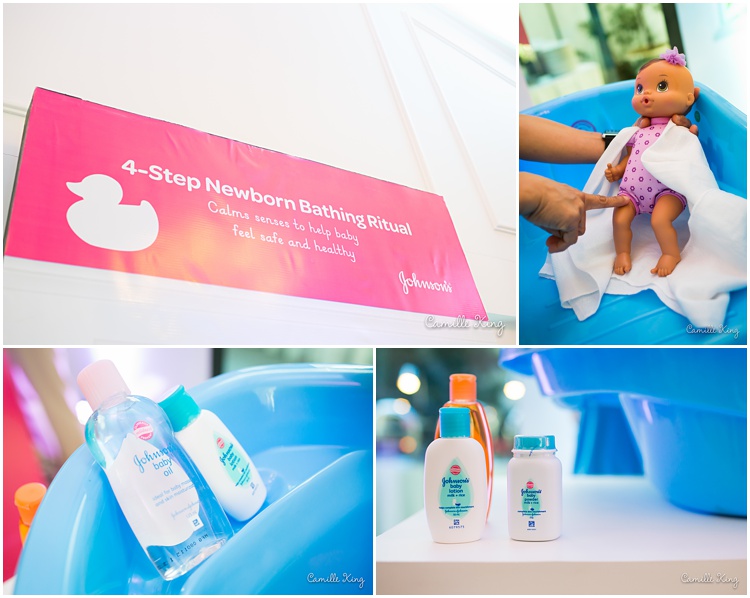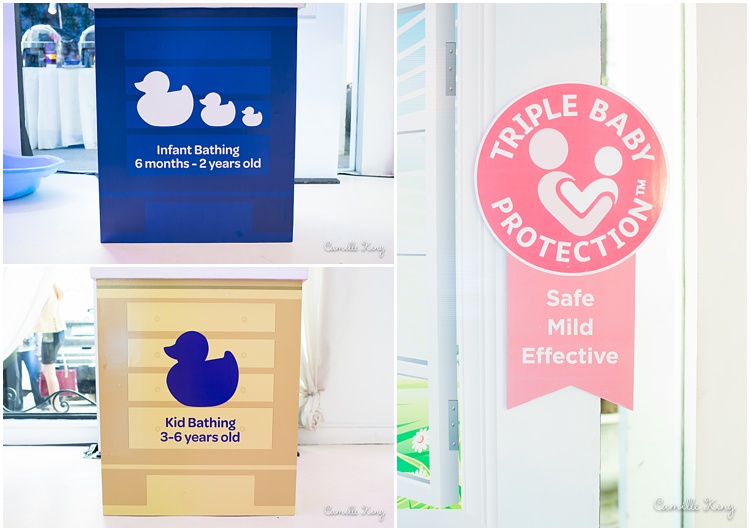 I was shown that Johnson's Baby Active Fresh Powder really does neutralise body odor, prevents natuyuang pawis and leaves a lasting fresh fragrance. Perfect for Sophia because she always comes home from school sticky from sweat and smelling maasim.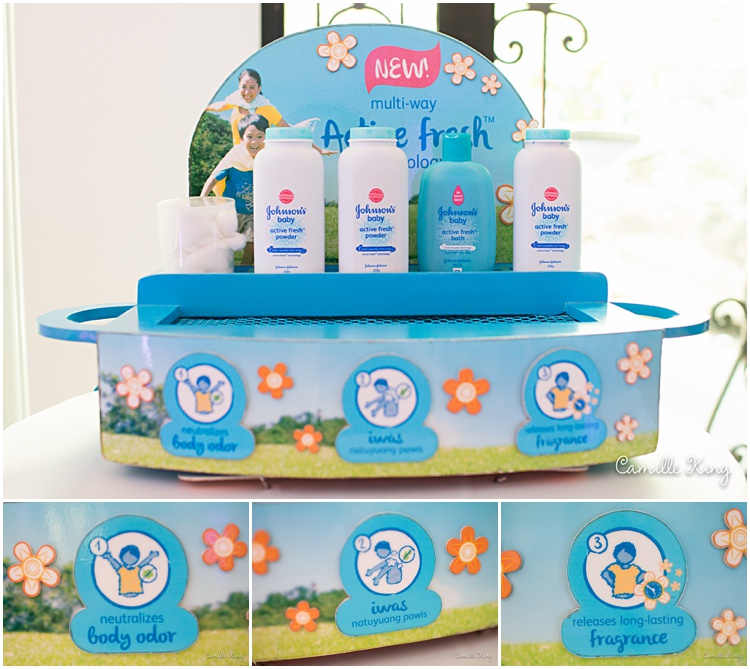 A few other photos just because I loved the colors and cute items.

I learned from Dra. Joselyn Alonzo-Eusebio, one of the speakers during the launch, that the critical period of brain development happens in the first two years of life. Sensory experiences stimulate brain development.
Just like seeing the beauty in everyday (read about that post here), one does not need to look too far to stimulate baby's brain development.  It can be done during bath time by stimulating the different senses. The scent, lather and tiny bubbles from a Johnson's bath help enhance the sensory experiences of smell and touch. The touch of a parent's hand and massage during bath time are beneficial for baby's development and creates a deeper bond between parent and child.
I  recommend documenting with photos baby's bath time. Be sure to get in the photo. Ask someone to take your photos of this everyday moment, even hire a professional. Babies grow so fast. Before you know it, your child will be bathing on his/her own.

I cannot turn back time but I wish spread the word that bath time is not only about getting baby clean but is so much more. The best way for me to do this is with photos of Sophia enjoying her bath at the inflatable pool. We don't have a bath tub.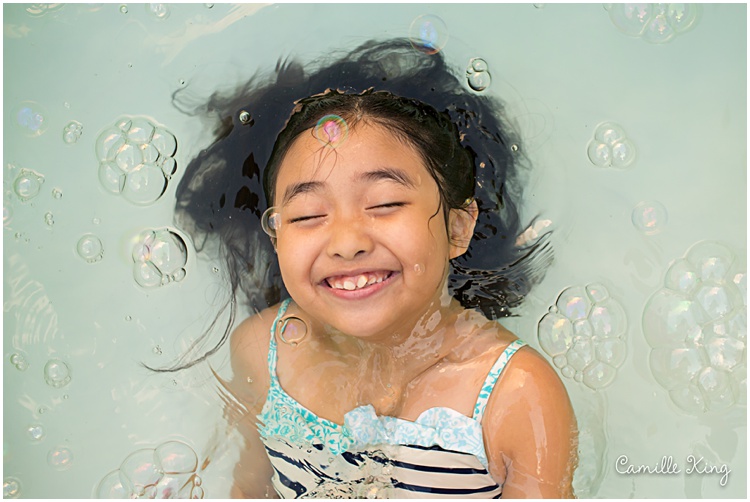 I styled these myself and DIY-ed the So Much More with die-cuts, paper and glue.





Just because I love taking photos, here are more product shots from the studio.