I'm finally posting some photos taken in Rome. Yay! My family and I went on a two week trip to Italy last May for my mom's 60th birthday celebration. We flew Emirates. I shared about my experience flying Emirates on business class. If you missed that one, read it here. I promise that post is a good read.
We arrived in Rome on a Saturday afternoon and checked in at the Sofitel Villa Borghese. It is a nice hotel in a very good location. It is 10 minutes away by foot from the Spanish Steps and Piazza Di Spagna.
The afternoon was about adjusting to the time zone and getting familiar with the area. We walked around and checked out the boutiques at Via Condotti where the designer boutiques are located. It rained a little during the afternoon so I had to buy  Sophia a rain jacket at a nearby Zara.
The next day, Sunday was the first day of our tour. My sister booked a private tour with Context Travel called the Ancient Rome Discovery Walk for Families. It is a four hour walking tour of the Colosseum. I highly recommend Context Travel for tours. The guides are very knowledgable. They are passionate and have PhDs in their field. They also adjust the material to make it interesting for kids. We booked all our private tours with Context Travel for the cities we visited and all of them were good.
Sharing the photos from the Colosseum. I can't remember the information shared by the guide so you'll just have to get information from the web.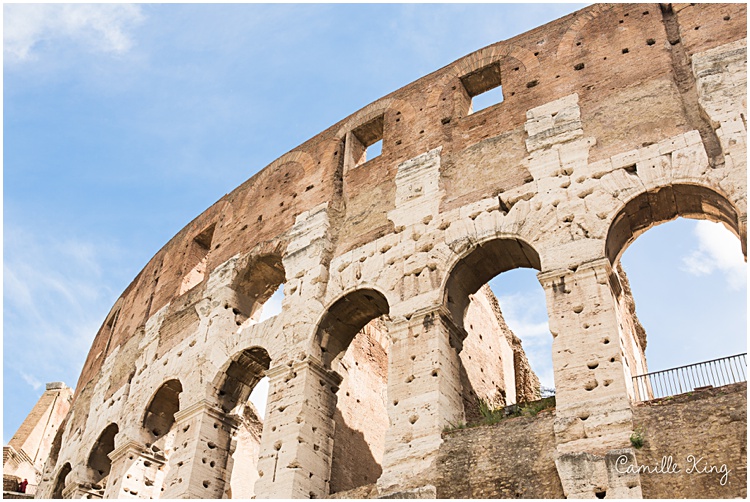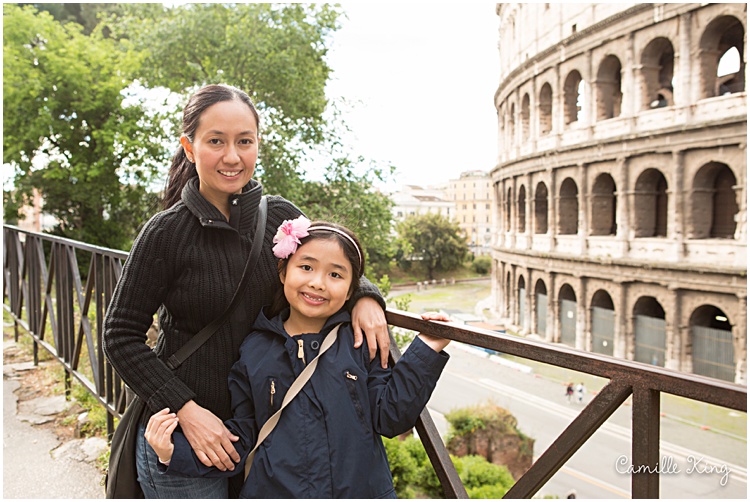 With our guide from Context Travel. She mentioned that the Colosseum was undergoing restoration and financed by a shoe company (I was thinking SM, haha), Tod's.


Steps inside the Colosseum. I guess this is where spectators sat and watched the games.







In the right photo, little girl was already hungry.


One of the 80 arched entrances to the Colosseum. Tourists waiting in line, to get inside. We did not have to wait in line with the private tour we booked. It is worth it to pay a little more for quick entry.

The view from the Colosseum – the Temple of Venus and Rome. Ancient ruins are everywhere in Rome!

It was a great start to our trip. Can't wait to share the rest of the photos.