About eight months ago, Sophia asked me if she could take violin lessons. She was already taking private lessons for voice. I was hesitant to sign her up for violin lessons because it might just be a passing fancy. It meant buying her own violin. I didn't want to spend money and be stuck with a violin if she decided to quit after a few lessons. I said no to violin lessons. I felt guilty about this decision. What if she was really talented and I was not giving her the opportunity to develop her talent.
A few days later, I was having a conversation with one of my aunts about Sophia's desire to take violin lessons. She mentioned that she had a small violin at home that Sophia could use. It used to be my cousin's but he didn't pursue violin playing and the instrument was just gathering dust. Yay!
I picked up the violin from my aunt's house, had it restrung, tuned and bought a new bow and shoulder rest. I signed her up for violin lessons.
The first few lessons (months) consisted of properly holding and positioning the violin, plucking, finger exercises and bowing. These were all the basics and the foundations for violin playing. She did not play any pieces yet. I felt that she found the exercises boring and I had to force her to practice. I told her that if she didn't want to continue with violin lessons, she has to tell me so I won't enrol her anymore for the next set of lessons. She said she wanted to continue but I told her that she had to consistently practice. I didn't think that she would progress with violin playing.
Yesterday (Valentine's day), Sophia performs in her first recital for violin and voice. This is the group performance where the girls played Twinkle Twinkle Little Star. I covered the faces of the other girls because they are minors and I do not seek/have written consent from their parents to show their faces here.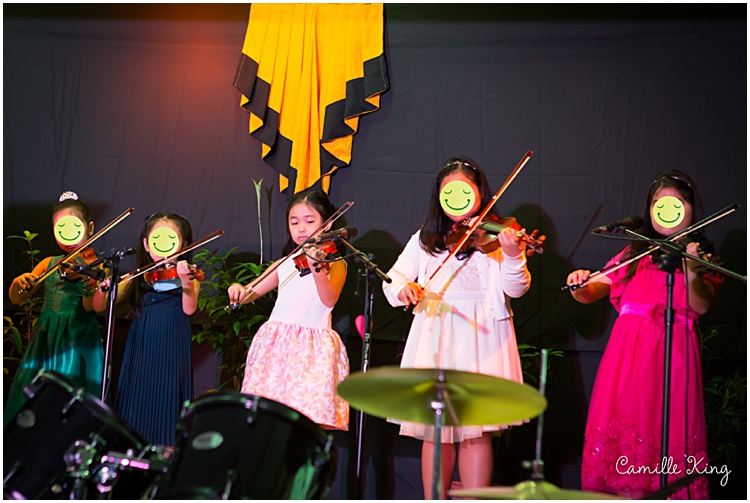 For her violin solo performance, Sophia played Allegro and Long, Long Ago.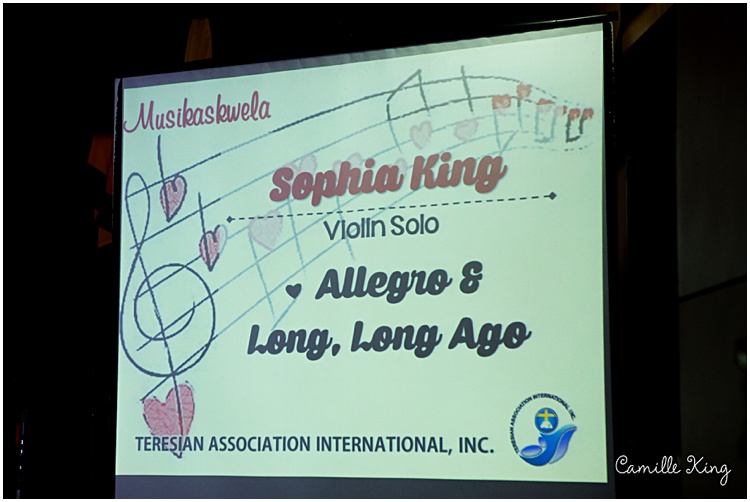 Great job, baby girl! I am so proud of Sophia because her progress is due to her own effort and commitment. She received her special recognition award yesterday for her performance during the assessment a month ago. I know nothing about violin playing. She practices on her own without me having to remind her.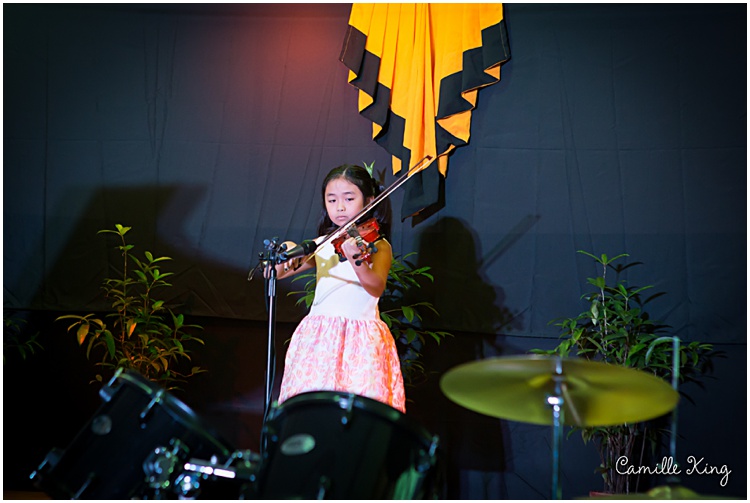 She also had a solo vocal performance and sang I See the Light from the movie, Tangled. She was awarded most promising.

I took a video of her performance and she did very well. I decided not to post it here though and spare you from watching a 3 minute video.