This little girl is going to have a birthday party. I am making the decor myself with her help. Last weekend we made a prototype of the lollipop topiary which I am going to use as a table centerpiece.
Sophia has raccoon eyes. I asked her to wear her swim goggles to protect her eyes from the lollipop sticks. I had to cut the sticks  by about an inch and they flew in all directions.  She refused to have a photo with her goggles on.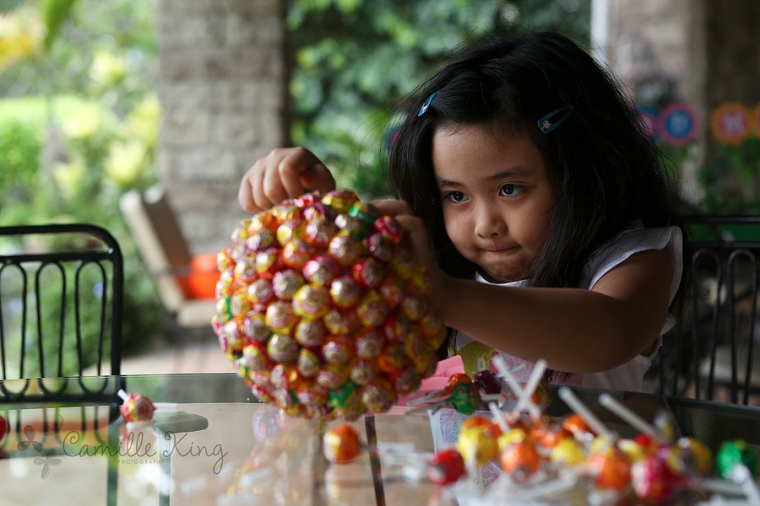 The prototype. I am making improvements on it but at least I know it is doable. Can you guess how many lollipops we used?