What I love about product photography:
The subject  does not complain
The subject does not frown and does not get tired of photo taking
The subject does not give me a time limit or a maximum number of clicks (whichever comes first)
By subject, I am referring to Sophia. She is tired of my camera and will run away when she sees me holding it.
Here are the pretty little things I posted in Instagram. I dumped them all here.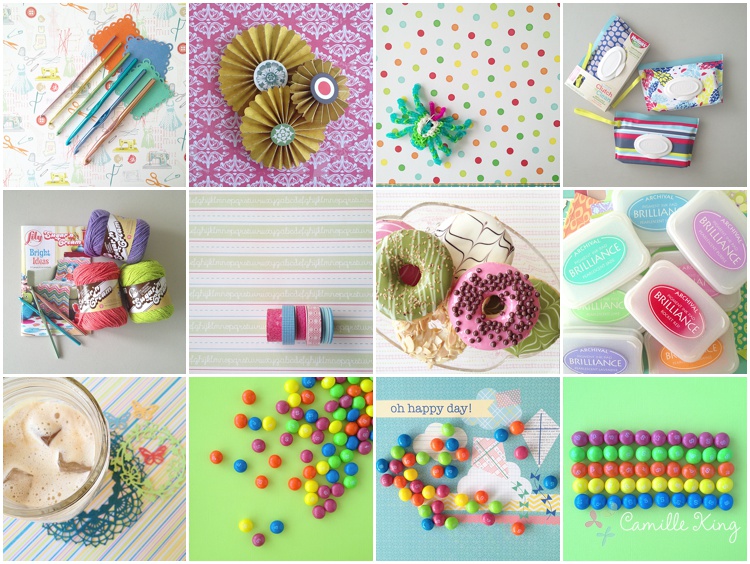 I love happy colours! I hope these make you smile on this gloomy Monday.
If you wish to follow me in instagram, my user name is camking. I am on private but just send me a follow request and I will approve.
From left to right, top to bottom:
Crochet hooks, DIY paper embellishments, Rainbow Loom Spider, Huggies Clutch N Clean, Crochet Supplies, Washi Tape, Donuts, Stamping Ink, Homemade Iced Latte, Skittles, Skittles, Skittles
I worked hard on styling and taking photographs of these products. I own all of these images. If you wish to use them in any way, please get my permission before doing so. You may contact me at cam@camillekingphotography.com