Non-people photos of pretty little things I posted in Instagram. These were all taken with my Iphone.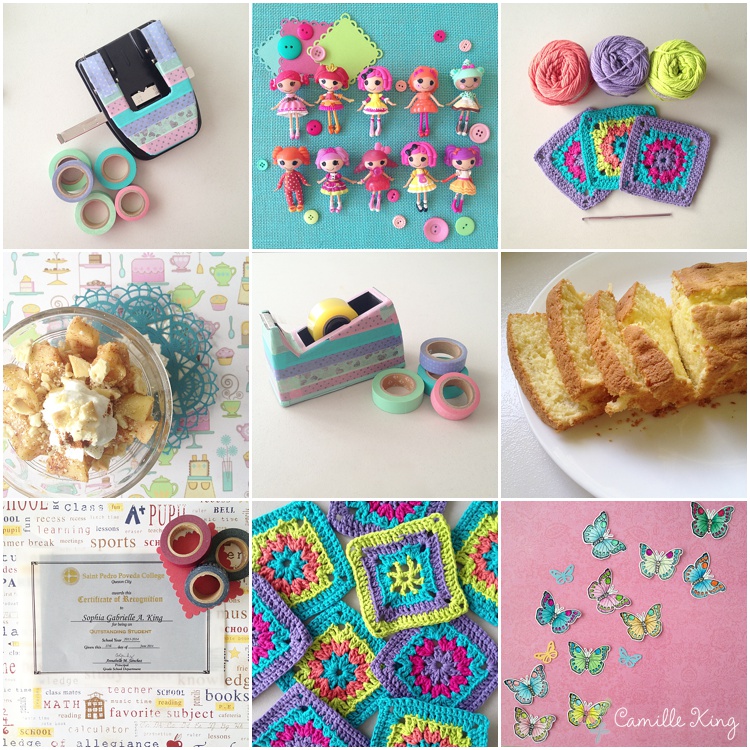 Left to right, top to bottom:
Washi tape covered puncher, Mini Lala Loopsy Dolls, Crochet Project
Apples and Cinnamon, Washe tape covered tape dispenser, Homemade butter cake
Certificate of Recognition, Crochet Project, Pretty Paper Butterflies colored by my mom and daughter
Happy Friday!