Here are more photos from the Boracay trip. If you missed first part, click here. These were the I photos I took on my second and third day and are all from my iPhone.
If you follow my blog, you know that I am not writer, hate writing and don't write well. Right now, I am too sleepy to think of what to write and review what I wrote below so just ignore it. I just want to share the photos.
I mentioned that I have never been to Boracay before and the only reason I went was to attend the wedding of my good friend, Sigz.  The wedding was at Shangri-la which was a 20 minute car ride away from the main beach. Kimmy and I took the shuttle. This view welcomed us as we entered the property. There is some flare  in the photo (the purplish portion on the left side). This happens when direct light hits the sensor of the camera and that light is scattered or bounces around.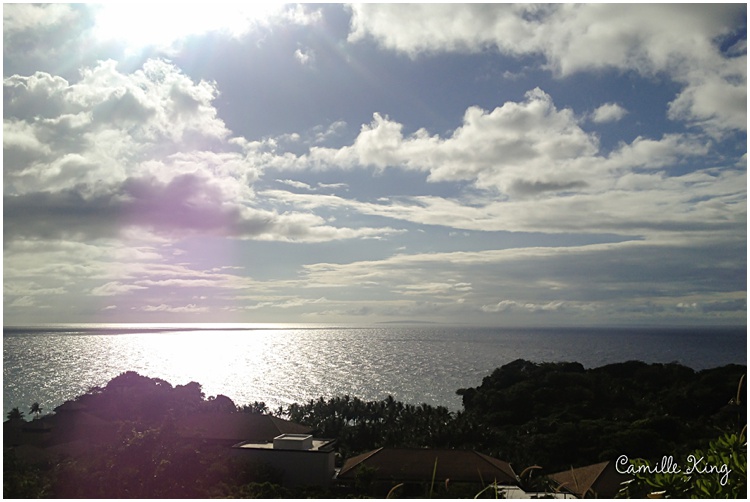 We were early for the ceremony so we had a light snack at the hotel coffee shop. We passed by this window on the way to the coffee shop and I had to snap a photo. I couldn't decide if I liked color or black & white so I posted both.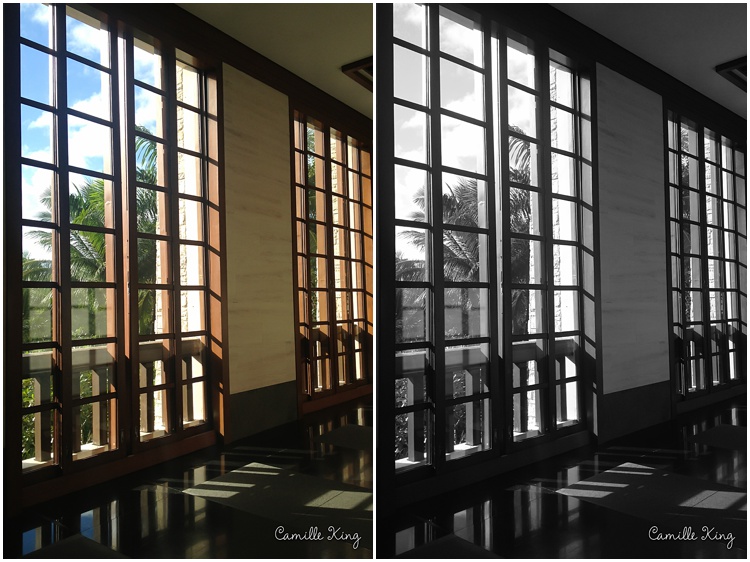 Then it was time for the wedding to begin.
It was a perfect day for a wedding.







The only photo I have of Sigrid and Duncan. I so love this photo with the sun setting behind them. I didn't attempt to take more photos as I didn't want to get in the way of the official photographers.

Sunset and cocktails at the beach.


My friend, Kimmy. This was before we went to the reception. No more natural light here. I used artificial light coming from camera right. I loved how it lit the right side of her face while the left side was in shadow.

I don't have any more photos from the wedding because my phone battery died.
The day after the wedding was our third and last day. We were up early even though we went to bed at 2am. It was an improvement from the previous night's, 11pm. I realized that these photos are from the second day but I am posting them anyway.
Nothing can be better than a cappuccino at the beach.

That's me in the photo.

Low tide.


I saw little fish in the water.


Dive cylinders lined up. Of course, I had to take a photo or three.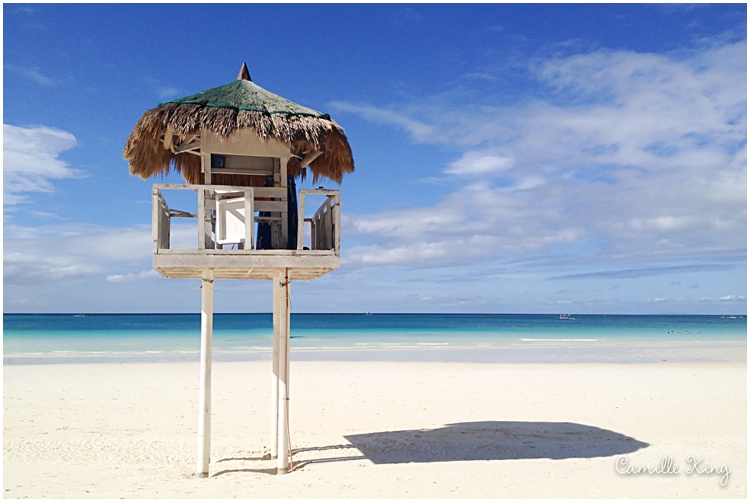 Three days in Boracay wasn't enough for me. I loved it so much so I am going back with Sophia and my mom soon!