I am pleased to share my second mood board project. If you missed the first one, you can find it here. Just like the first one, I photographed all products in the mood board. Unlike the first one, this second mood board was in collaboration with different brands or should I say sponsors?
From concept to reality, this project took a month to complete. I decided on a Mother's day theme with gift ideas. Just a reminder that Mother's day is on May 10. Be sure to read through below for gift recommendations. I carefully selected the brands below. These are products I personally use and consume.
Upon conceptualization, I pitched the concept to different brand owners. They loved the idea too. Thank you so much for trusting me with photographing your products.
I then styled, photographed, edited and created the collage.
I listed all the brands featured in the collage so be sure to read through below.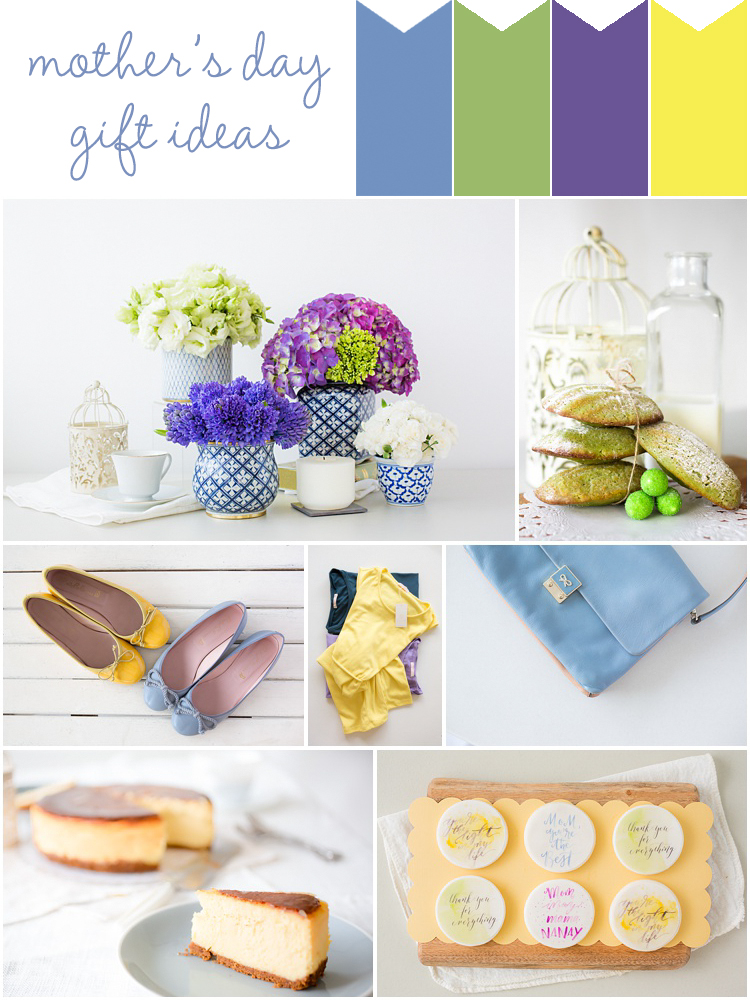 Brands are listed based on the arrangement in the collage – left to right, top row first – just like reading a book.
Flower arrangements by Spruce Floral Designs. These are the mother's day arrangements. If you prefer a different colour or different arrangement, there are available but be sure to order as early as now.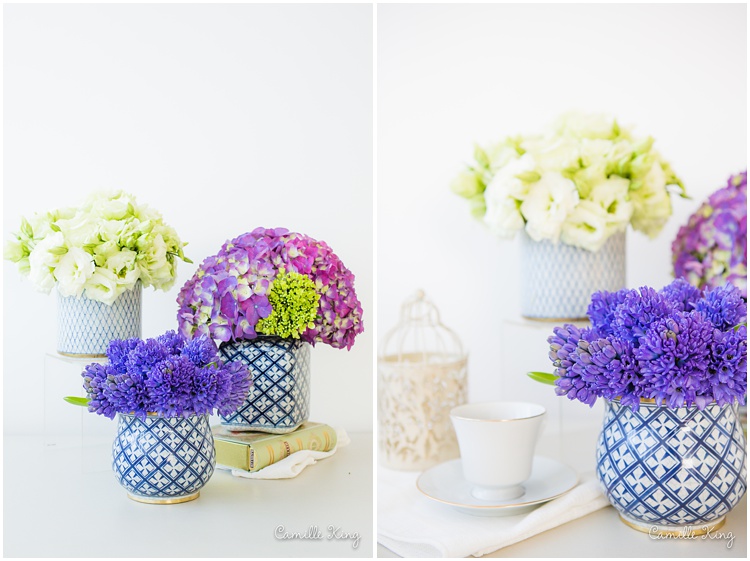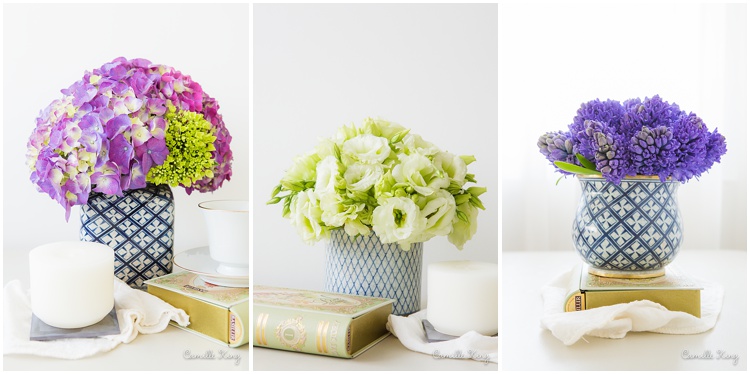 Matcha madeline cookies from Karisia Patisserie. Karisia studied at the Le Cordon Bleu in London. Aside from madelines, she offers other classic desserts with a twist (like Cheesecake, Coffee Panna Cotta, Dark Chocolate with Salted Caramel, etc). Each is delicately crafted and made only withe finest ingredients. The madelines were delicious! I ate them after taking photos.

Pretty Ballerinas shoes in yellow and blue owned by my mom. I borrowed them for this project. Thank you, mother! We are addicted to Pretty Ballerinas. We buy them from Adora in Greenbelt 5.

Yellow knit dress, purple top and blue top from Elin. Elin is an apparel brand with a collection of timeless and comfortable wardrobe essentials for women, including Maternity and Nursing wear. The brand is Manila-based and proudly Philippine-made. They have a lot of different styles so be sure to check their website. All their styles are perfect for Philippine weather.

Anya Hindmarch bag in blue. My mom owns this which I borrowed again for this project. This is from a previous season. Anya Hindmarch is available in Adora, Greenbelt 5.

New York Cheesecake from Karisia Patisserie. This is so rich and delicious! Perfect with coffee.

Butter cookies with messages for moms. The cookies are from Melissa Pedrena of Lovelots Cakes. She specializes custom made sweets for celebrations like weddings and parties. We worked together in an editorial for Baby and Breakfast. Calligraphy was made by Katrina of The Word Affair.  Mel baked the cookies. Katrina created the calligraphy. This was converted into an electronic file and subsequently printed with a food printer on edible icing.





I hope you enjoyed all the photos in this post and now have ideas for Mother's day gifts.
If you would like to participate or learn more about the mood board project, just send an email to cam@camillekingphotography.com. It wont cost much plus you get beautiful photos.