The first of the month means it is blog circle time again. I met an amazing group of ladies online over at a Clickin Moms WordPress workshop. They organized a blog circle. Every month, we will publish posts about a theme. In our posts, we link to another member of the blog circle. For the month of May, the theme is motherhood. I link to Amy Files Kolozdiej this month so be sure to drop by her post here.
I became a mother six years ago. I was still doing traditional scrapbooking then. If you read about me here you know that I don't do traditional scrapbooking anymore. This blog is now my scrapbook but in a different format, online.
These are just some of the scrapbook lay-outs I created before.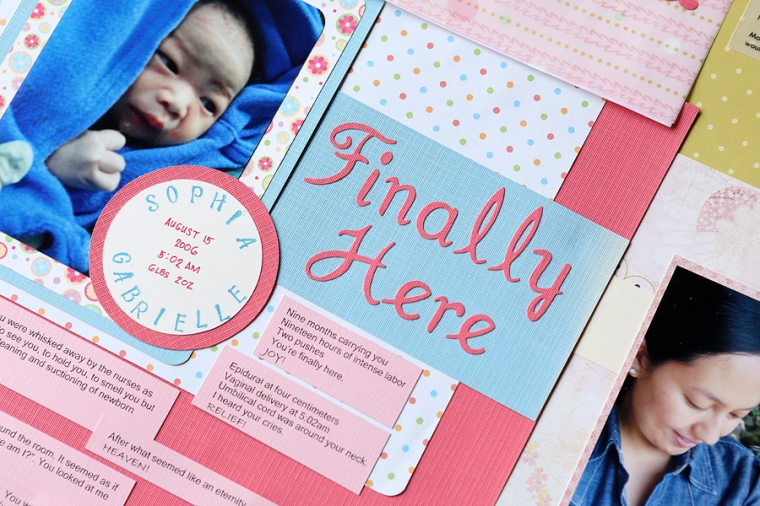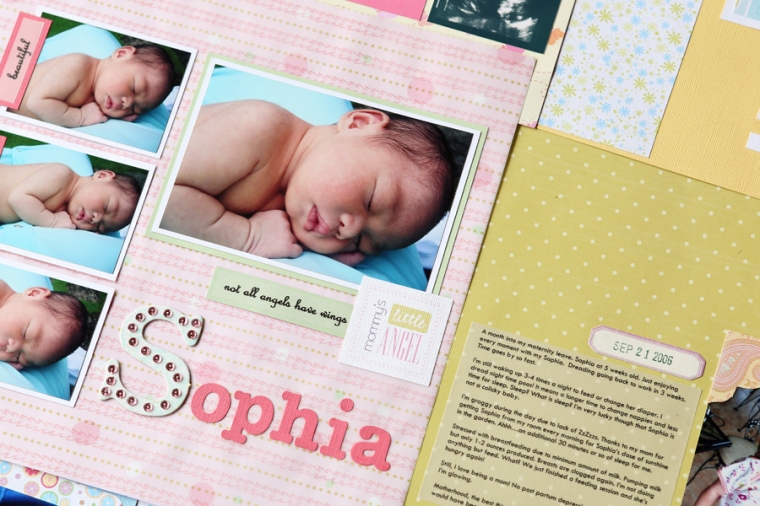 As I was looking through them, I found a lay-out that best describes how I view motherhood. It is the lay-out in the middle in the first photo. Here is a close-up so you could read the journalling.

Six years later, the challenges and difficulties are different but I still feel the same way. A couple of photos of us now.


Am I happy? Definitely! I'm glowing!