I know how to use a speedlight (that big external flash) and strobes (studio lights) but find it a hassle to set-up for my type of photos. Knowing how to use available light without flash is very useful when I want to capture the moment unfolding (indoors and after the sunset). Bringing out the flash will disrupt what is happening or make me miss the moment.
I felt that I needed a review on low-light shooting without flash so I re-read my PDF lesson. The lesson is entitled Making the Shot Issue 2: Low Light Shooting, written by Karen Russel. Then I practiced tonight.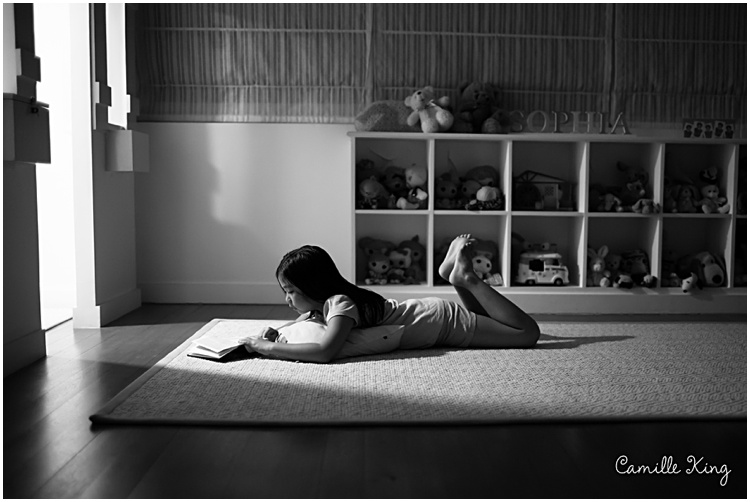 Learning about light – seeing, creating and manipulating light was the turning point in my photography journey. My images improved so much from the time when I first purchased a DSLR. However, I am still not where I want to be. I can grow so much more so I continuously review my lessons and join new workshops. I also volunteer whenever I can as an assistant whenever Leo Castillo, my photography teacher has photo shoots. I hold the reflector, adjust the studio lights, take light meter readings which are good ways to learn. I constantly stalk the blogs and flickr accounts of other photographers to see how they use light (and shadow).
I did not mention upgrading my camera as a means to taking better images. Learning light is more important than camera gear, for me, at this point in time. I know I will need an additional lens or two in the future.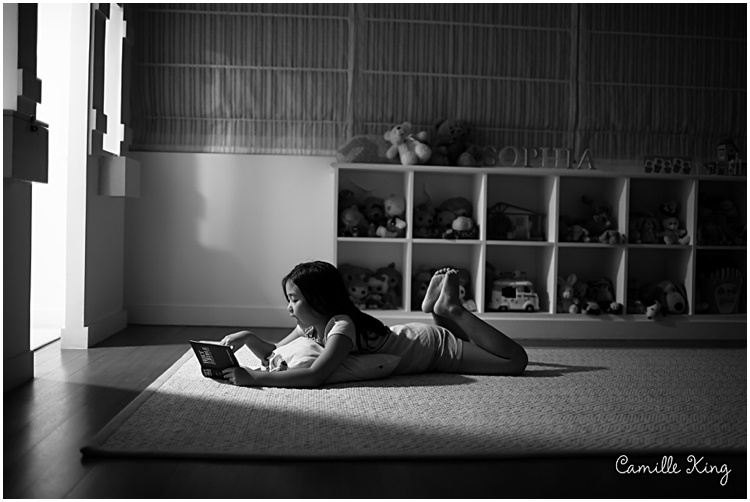 That is a Holy Bible we are reading. No kidding! I was teaching her how to look for books and verses for her Christian Living subject tomorrow.
If you are wondering how I captured this photo, I set the exposure, focused, then turned on self-timer. I placed the camera on the floor, pressed the shutter. I had ten seconds to position myself beside Sophia. Click!
No props, no costumes, no styling but more beautiful – at least in my opinion.