This little Man was in my studio with his baby sister (her newborn session here). He turned one a few months back. This stage is one of the hardest ages to photograph because toddlers are mobile (like running!) and are not old enough to reason with. So this guy was a challenge but no one escapes me and my camera. I'm sure his mom thought that I didn't get anything.
Little M was shy at first but I was sure he wouldn't be for long.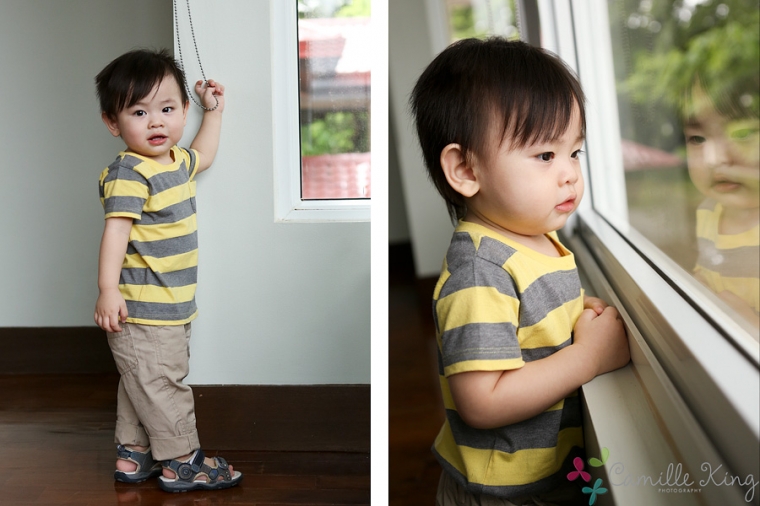 As expected, once he got used to the place, he became one active child. I love the naughty look on the right.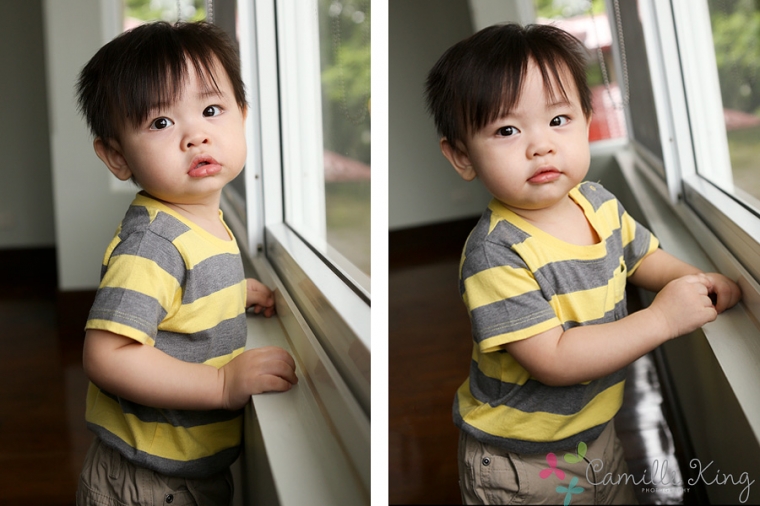 I recommended the outfit he is wearing below but he hated it. He wasn't comfortable in his long sleeved shirt. So I didn't force the issue.


This book kept him busy for like 10 seconds. Then he was up and running again.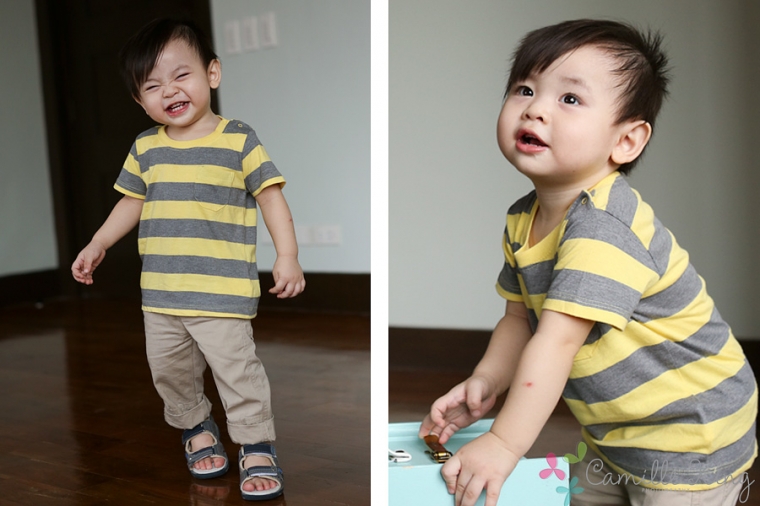 Proof that no one escapes my camera.