I promised not to miss a blog circle post ever so here I am posting August's blog circle post with the theme How I View Summer. You might be wondering why the theme is summer when it is the rainy season where I live, in the Philippines. My blog circle friends are all in the United States and it is currently summer over there. So this explains the theme for this month.
Summer means ice cream. We chanced upon an ice cream place we never tried before. I thought it was good place to take photos because it was bright and there were no crowds.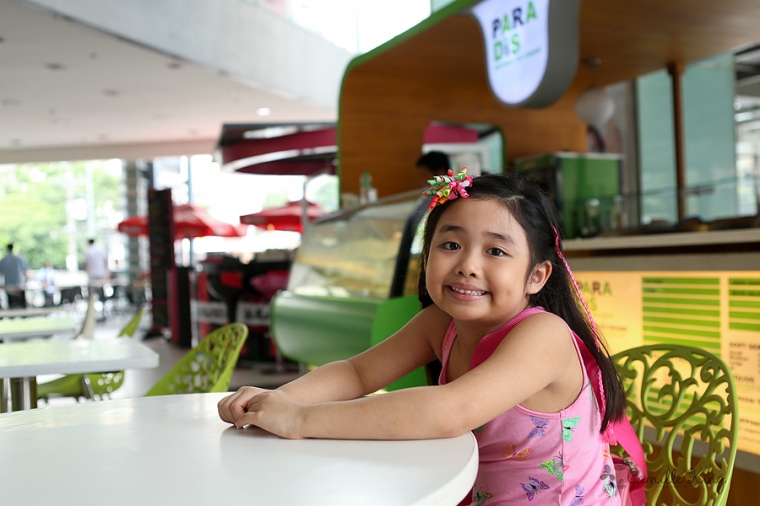 I really hated the funky green lighting of the ice cream freezer display because of the greenish colour cast on Sophia's face. I guess I could live with it though since that was how the color looked in real life. Anyway, back to the ice cream. There were about 16 flavors available.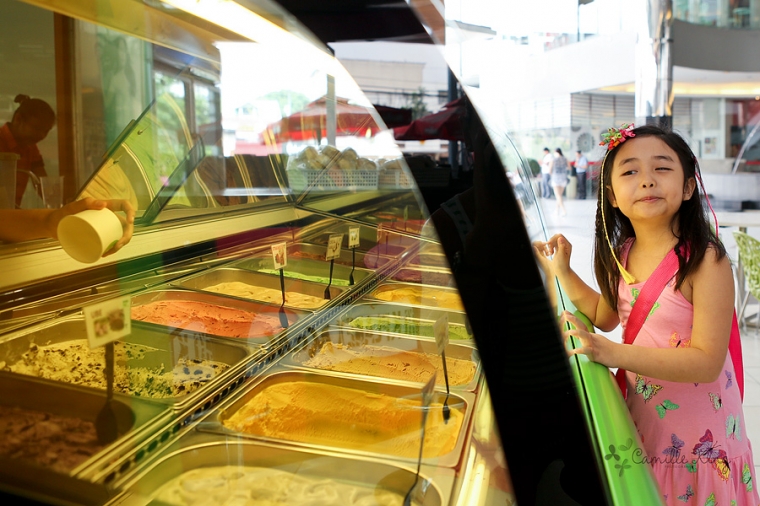 Sophia usually chooses Vanilla or Cookies and Cream but this time she chose the purple one. I tried to remove the color cast here so the photo isn't too green. To my friends in the United States, the purple ice cream is made of Purple Yam which we call Ube in the Philippines. It is a popular flavour.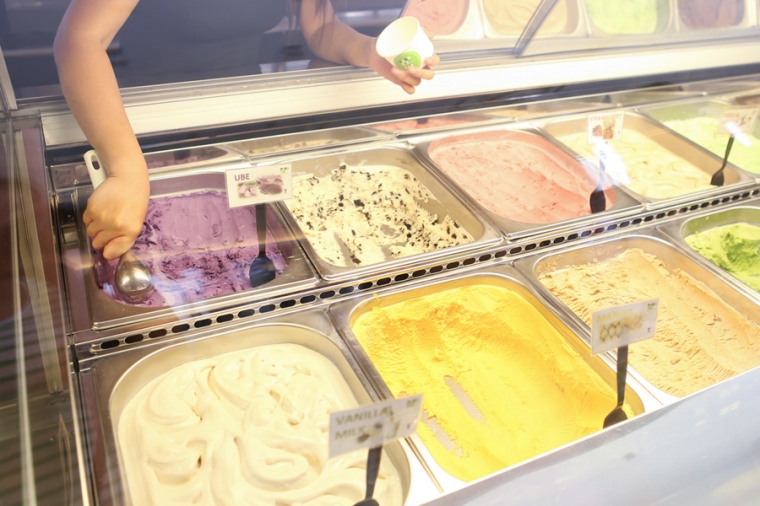 Here is the Ube ice cream. This one looks too purple so it must be food colouring.

She doesn't look too happy with what she is eating. I think the ice cream was too hard and and didn't look creamy at all. I didn't try it so I can't really say.

It was a good photo opportunity though. The ice cream costs 85 pesos equivalent to around 2 US dollars. I think Sophia would have enjoyed dirty ice cream (ice cream peddled in the streets) more. It would also cost about 1/5th of this one too. Ooooh! I think I shall make a post on dirty ice cream.

Please follow around the circle to see how my blog circle friends view summer. Up next on the circle is Emily Morgalis. Click here to see how she views summer.