I can't believe it is already July and time for another blog circle post. I missed last month's blog circle post about how I view dinner time. I wish I participated but I wasn't happy with any of the photos I took so I decided to skip. These ladies had really nice photos so please drop by their posts on how they view dinner time:
This month, the theme is how we view our favorite things. This sounded really easy to do. How hard can it be to take photos of my favorite things, right? Wrong.
First, I had to list down my favorite things and I have a lot of favourites. Narrowing the list was difficult and I had to limit the items because more items on the list means more photos to take.
After finalizing my list, it was time to take photos of the items. I thought to myself that taking photos of inanimate objects is easier than taking photos of Sophia. I also thought that I would be done in 15 minutes but it took me two hours two complete the photos. I didn't consider the time it took to bring the items out from storage.
Here is my list of favorite things.
1. I don't go anywhere without Huggies baby wipes. I always have the green refillable wipes container in my bag. I love this brand because the wipes are thicker than other brands. I get my stock from S&R as it is isn't available in all supermarkets. By the way, don't mind the wrinkled cloth I used as a backdrop. I actually already had it ironed.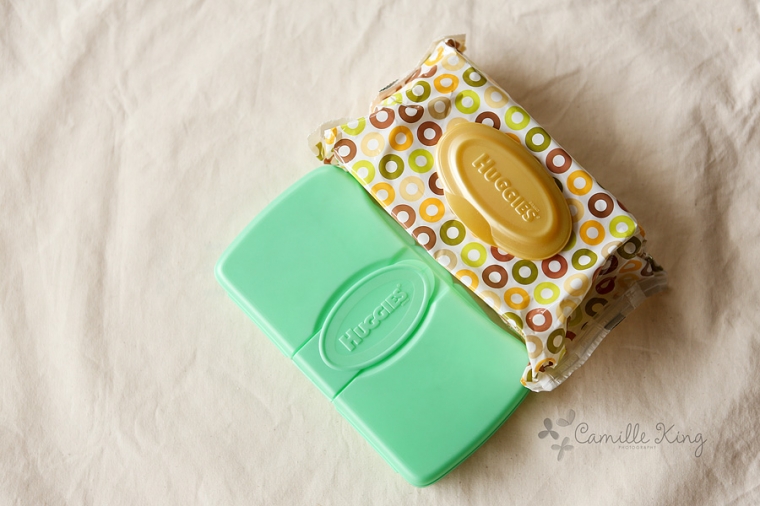 2. These are the cosmetics I cannot live without.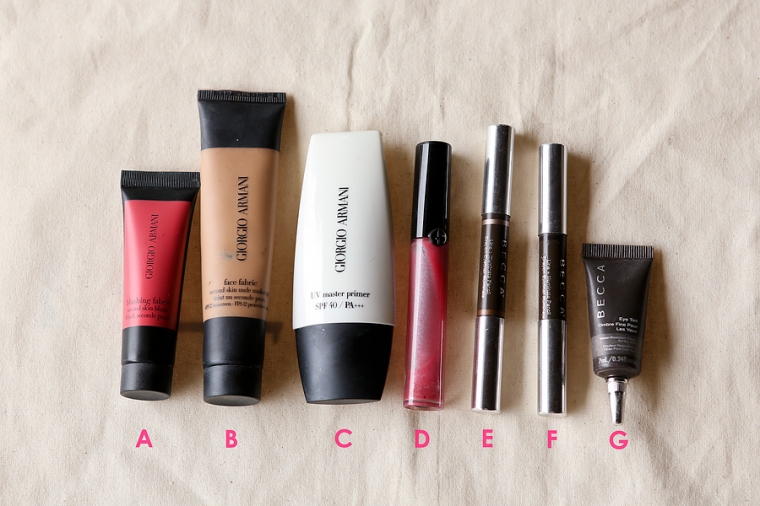 A. Giorgio Armani Blushing Fabric – this is really like second skin. I cannot remember the shade though.
B. Giorgio Armani Face Face Fabric – Foundation that is very light and is easy to apply
C. Giorgio Armani Master Primer with SPF 40 – I apply this before I put on foundation
D. Giorgio Armani Lip Gloss in light pink
E. Becca Line and Illuminate Pencil – In Belize which is greyish for a smoky effect.
F. Becca Line and Illuminate Pencil – In Mustique which is brownish and pink neutrals for a no make-up look
G. Becca Eye Tint – This is dark gray which I use with the Belize eye pencil
Giorgio Armani cosmetics isn't available in the Philippines so I buy them abroad. Becca is exclusively available at Adora Department Store in Greenbelt 5.
I am not the only one who loves that lipgloss.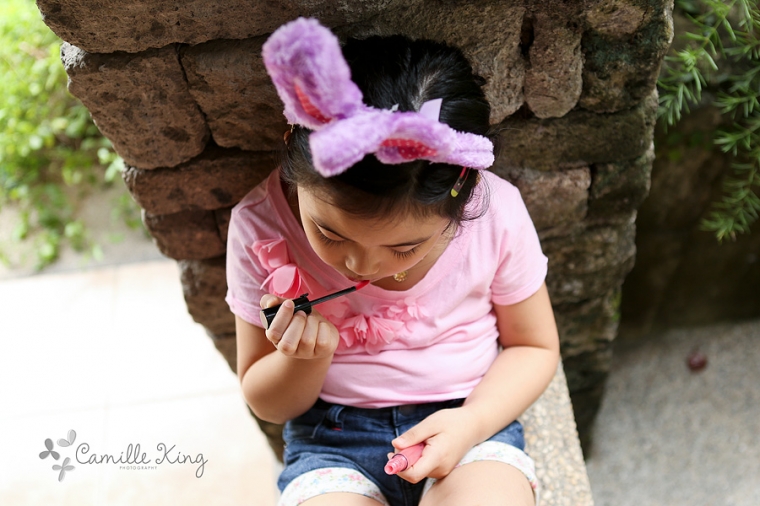 3. Travelling has never been easier. Riwowa is the best luggage ever. It is so light but sturdy. Sophia owns the purple carry-on with lots of stickers. She is filling it up with stickers of all the places she's been to and will go to. Every case tells A story (I got this from the Rimowa website).
Oh and our pug, Penelope, had to be in the photo because Sophia insisted that the dog be included. No, the dog doesn't have her own Rimowa.

4. I always start the day right with a good cup of coffee. Although we have a real espresso machine too, I really like Nespresso. I love the machine design. It even has a carrying case. The boxes on the right are the coffee capsules. There are around 16 variants available but these are my favorite flavors.


5. I found the perfect shoes! Pretty Ballerinas are so girly yet comfortable. I can wear them the whole day even when travelling that requires lots of walking. I have an obsessive personality and tend to hoard stuff so I have several pairs. Pretty Ballerinas are available in Adora, Greenbelt 5. There are sizes for girls and Sophia has a few as well. She outgrew them already though.
Sophia chose the high-heeled one. I realized that her knees were dirty only after uploading the photo.

6. Givenchy bags. I love the smell of real leather. I get a high every time I get them from their dust bags. From left to right and in reverse order of acquisition:
Nightingale Tote in charcoal
Pandora in pink
Ombre in black

7. Last on the list is a white bench made from leftover wood which I use for photo sessions (and also photos 4 and 6, above).

Be sure to drop by Karthika Gupta of Memorable Jaunts Photography to see a list of her favorite things here.