Last Friday was Recognition Day for Outstanding Students and Excellence Awardees. I am one proud mama because Sophia received an award for Outstanding Student (no grade lower than Very Good for the final grade). She is also an Excellence Awardee for Spanish (Excellent for the final grade).
I did not expect that parents accompanied awardees up the stage. I did not even dress up and was just wearing jeans. No wonder other parents were so dressed. I even rented a zoom lens for the event so I could take lots of photos. I had to hand over the camera and the giant lens to my mom. I wish that she took another photo zoomed in some more (because the lens I rented can do that) but she was too scared to change anything in the camera or the lens. Anyway, I love this photo just the same.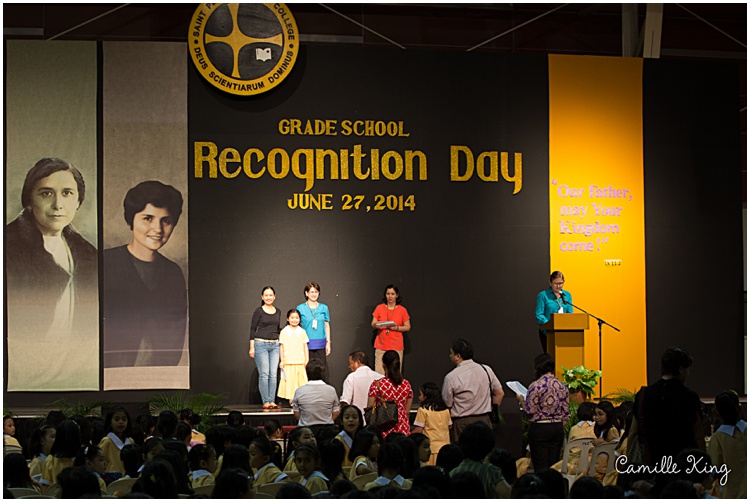 It was not an easy school year for me and Sophia. Sophia worked hard for this accomplishment and I pushed her to do her best. The most challenging subject was Filipino. She received a grade of Good in the first trimester so she had to improve in the second and third trimesters and she achieved VG for her final grade.
If I could turn back time, Filipino would be Sophia's first language instead of English. Little girl can understand Filipino but has difficulty constructing sentences. Shame on me for not speaking to her in Filipino. But, it is never too late.
The awards were for last school year's performance. The new school year started two weeks ago so we're back to our after school routine. As soon as we get home, Sophia will have a snack then change out of her school uniform. She then checks her memo notebook for homework and any reminders.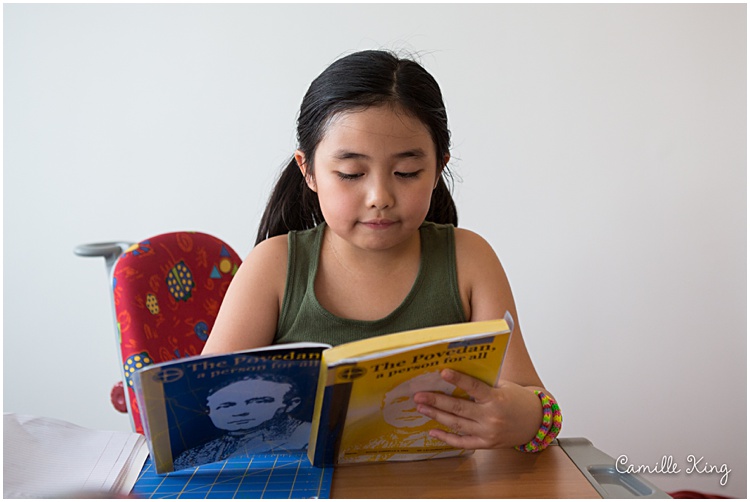 Math homework.

This is always how we start out when we do school work. She is smiling and happy.





Still happy doing homework and cooperating with photo taking.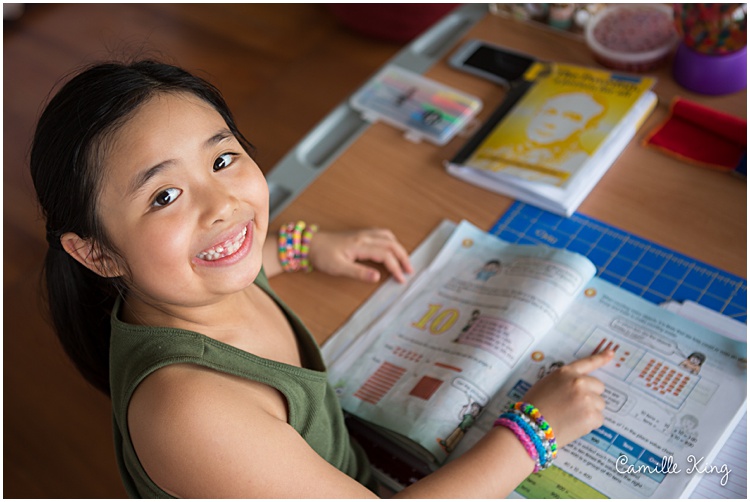 Everything looks perfect based on the photos above but don't be fooled. After a while she will give me these looks and actions.

This is the point where I lose my patience and I raise the level of my voice. This is about 45 minutes into studying or if we are studying for Araling Panlipunan (whichever comes first). Today was better than others. I controlled my emotions because the last time Sophia and I studied together, she said that I am always mad. She gets scared. Maybe little girl should take photos and videos of me so I know how I look and sound.
So today, I did my best not to raise my voice and I maintained the sweet tone. I also did not push Sophia too much. We finished school work by sunset.

It was a good day. There were no tears – from her or from me. I hope that it will be this way for the entire school year.