I was at the condominium last week for major cleaning. Sophia and I mop the floor and dust shelves whenever we are there. I clean the toilet on a regular basis too. It still needed major cleaning and vacuuming though. The floors were soaped. The bathroom was disinfected. Let me clarify that I did not do the cleaning. I brought yaya to do it.
Here she is vacuuming the kitchen area. I borrowed the vacuum cleaner from my Lola.
My yaya cleaned everything from floor to ceiling! She is that OC. Then she discovered that all of my dining chairs still had their price tags attached to them. To think I bought the chairs a year ago. See the tag on the front, right leg of the chair?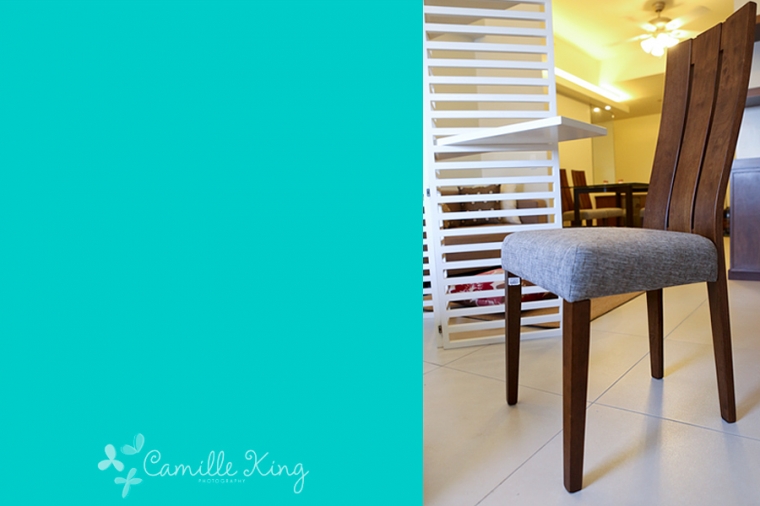 Here is another photo but zoomed in. I forgot about the tags and wasn't able to remove them because they just wouldn't come off. Note that I blurred out the price with Photoshop.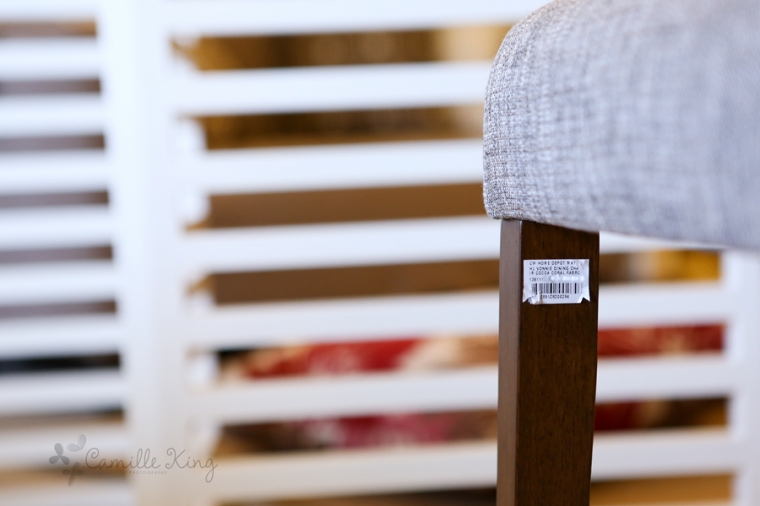 It's a good thing that I brought my bottle of Grandma's Secret Goo Remover. Just spray it on the area to be treated. Then wipe clean with a white damp, cloth. By the way, that isn't my hand in the photo. It's my yaya's hand. I couldn't hold my Canon Mark III at the same time so I asked yaya to spray on the goo remover.

And sticky price tag is gone! I promise that I didn't use photoshop for this one.

Grandma's Secret Goo Remover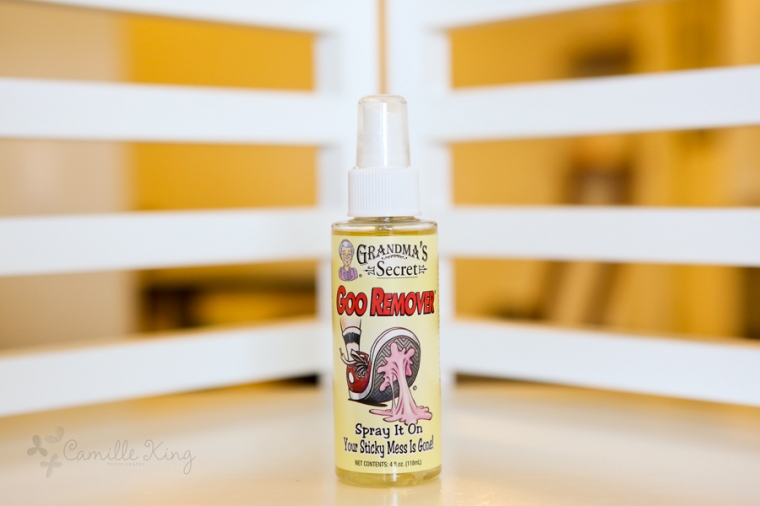 Grandma's Secret Goo Remover is Php395 and available online at Mommy's Little Boss and Seek the Uniq. It is also available in Sesou Nature Source (Alabang Town Center, Glorietta 3, Market Market, Trinoma, Robinsons Magnolia, Festival Supermall Alabang, Robinsons Manila), Baby & Beyond (P. Guevarra Street, San Juan) and Nurture Nook (Bel-air Village, Makati).