Yay! Here is another Tip Tuesday post, my seventh since I started this project. If you missed any of the articles, just click on the tutorials category in the main menu or click here to read all of them.
Little girl is taking violin lessons but she can't play anything yet. She is doing mostly drills like bowing and finger exercises. I always tell her that practice makes perfect and she needs to practice everyday. This does not happen and most of the time I need to remind her to pick up the violin. I did not force her to take lessons. It was entirely her decision. Every time she tries to escape from practicing, I tell her that if I have to force her to practice, it means she does not really like playing the violin. I will stop her lessons so we don't waste time, money and energy on something she does not want to pursue. According to her, she still wants to continue. I hope she plays a piece soon.
I took some photos while she practiced last Sunday.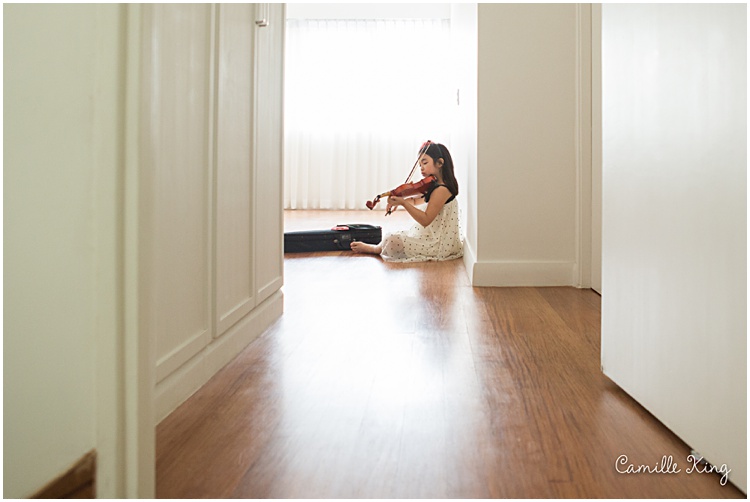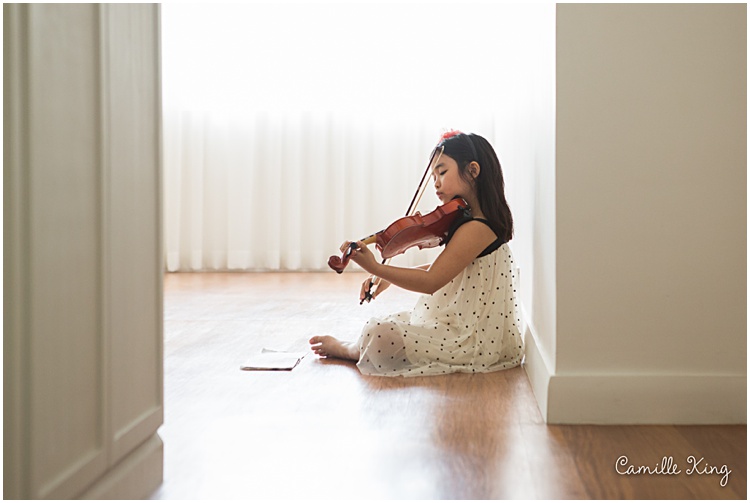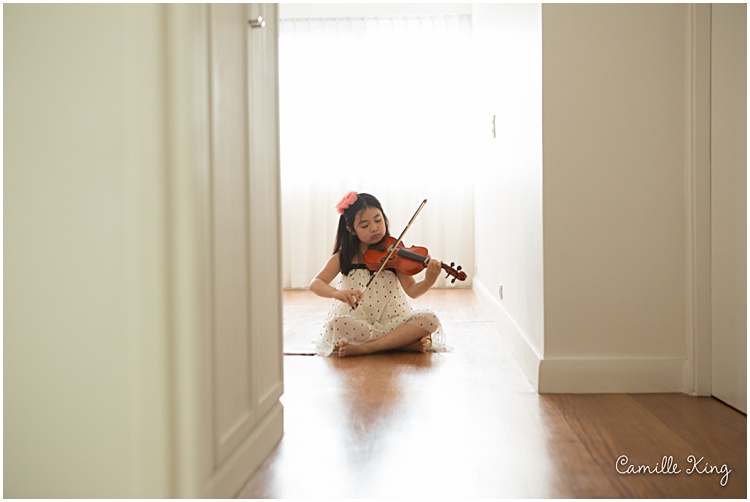 For these photos, I used a compositional technique called framing. I positioned Sophia so that the cabinets on the left and the wall on the right frame her. This draws the viewer's eye to the subject and creates an interesting photo. Framing adds depth to an image.  When framing is used and the subject is not looking directly at the camera, it gives the viewer the feeling of an outsider looking in perspective. It gives the feeling that the subject is not aware of the camera.
Anything in the environment (indoor or outdoor) can be used to frame a subject.
For this image, I placed Sophia behind and in between the table legs. Ideally the subject should not be positioned but I needed another example for this tutorial.

I searched through my archives for photos that used framing. These were taken outdoors. I used the trees and plants as framing elements. Sophia was so little in these photos.




This was taken inside, at night. The light and the refrigerator door frames Sophia.

Another indoor photo. I used the window to frame Sophia for this silhouette.

These are more recent photos that use framing. You may use other people in the photo to frame the main subjects. For this one, I used a person's arms.

I used a chair.

I used the play structure as a framing element.

The trees and the brighter area in the background frame my mom. Can you see it?

This one is very obvious.

One thing to remember about framing is not to use it in all photos as it can look tacky. It should only be used to add variety.
As I mentioned, anything in the environment can be used as framing elements. It will be hard to find at first but after a while you will see it everywhere. Have fun finding them!
I would love to see your photos. Please share them with me or tag me!