I am in the middle of a intense food photography workshop over at Everythingbloom.com. Before joining this workshop, I thought that taking photos of food was as simple as pointing the camera at the food then taking a shot. I am no expert at food photography (for now) but I am learning a lot. In this post, I am sharing a few of the things I learned.
Like all my other photo tutorials, a DSLR is not required. You don't have to be a photographer to apply these. If you like sharing photos of food on Instagram, these tips are for you.
1. It's All About the Light
Just like portrait photography (and any other photo genre), light is the most important element. Bad light = ugly photo. If you read about my tutorial on how to look younger and slimmer in photos without Photoshop, then you know that overhead, artificial light is bad light. If you missed that tutorial, learn here. The same is true for food photography. Artificial, overhead lighting is bad for food.
I hate to be the bearer of truth but taking photos of food in a restaurant with overhead, artificial lights will not produce pretty photos. If you have an off camera flash or a set of strobes (studio lights) and know how to use it, that is great but still do not light food from above.
Never take photos of food using overhead, artificial light. Let me repeat that. NEVER TAKE PHOTOS OF FOOD USING OVERHEAD, ARTIFICIAL LIGHT. This will result in distracting shadows which are not pretty.
I took a photo of this Nutella jar at night, under overhead artificial lights. See all the distracting shadows – these are from my hands, my body, the phone and from the product/food itself that are blocking the overhead lights. Not pretty right?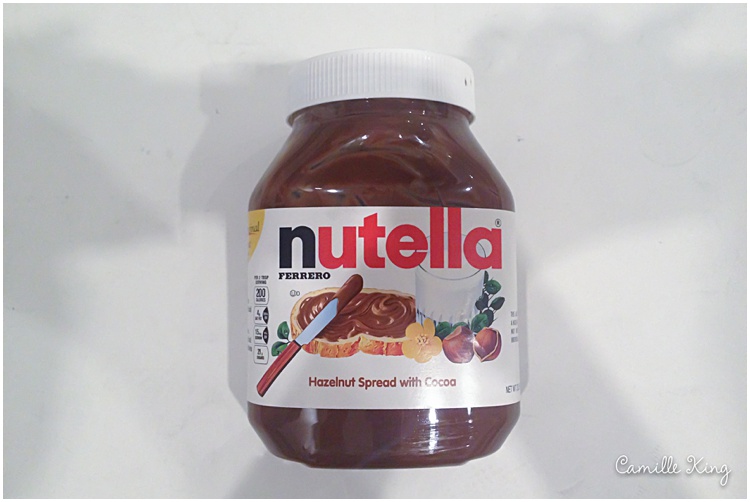 Take photos during the day. Look for a window with soft light (no direct sunlight unless you have a sheer curtain) and place the food by the window. I wasn't able to take a photo of the Nutella jar using nice window light. Sorry! I just thought of including this example while writing this post. I promise to post one tomorrow. This was taken with an iPhone. Trust me when I say that with nice window light, this photo will be so much better.
At a restaurant, choose a table by a window.
Here is an example of a food image (baked cinnamon apples) taken during the day, with natural light. The light source is camera left. Although there are shadows (to the right of the bowl), these are not distracting. This was taken with an iPhone.
2. Try Different Shooting Angles
The most common shooting angle I see on Instagram are shot from above/overhead just like my photo in number 1. This is another photo taken from overhead.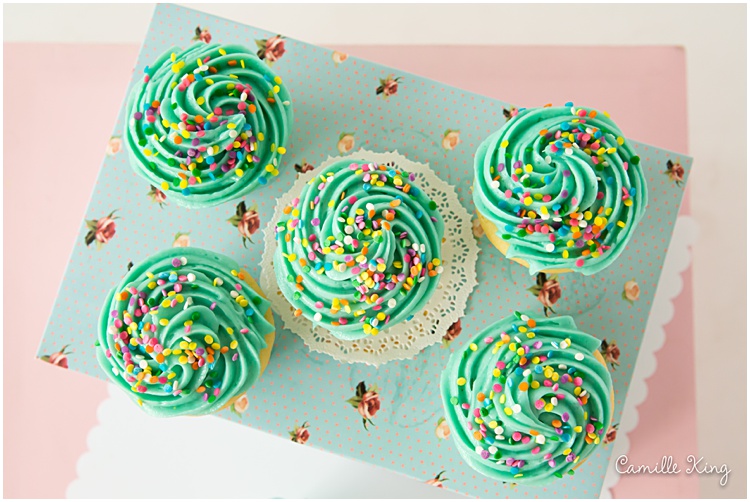 There is absolutely nothing wrong with overhead but try different angles to see which is best.
Straight on or frontal.

At an angle where top, sides and front are seen.

Remember that there is no general, correct angle to photograph food. It depends on the photographer's vision and what looks best for the food.
3. Don't Use Filters.
In order to food look its best in photos, it should look as it does in real life. Do not apply filters as this will change the color of food. An exception would be for black and white filters but only if you know how to shoot for black and white.
Compare. The photo on the left is filtered. The photo on the right is presented as is. Which looks better?

4. Add props and embellishments that you have on hand.
Add props and embellishments but make sure that these do not take away focus from the food. I am no expert on styling but I am learning and practicing. These tips are observations from my favourite food photographers.
Include utensils (fork, spoon, serving utensils) as part of the styling (like above photo).
Add natural and fresh embellishments like flowers or fresh ingredients that make up the recipe. In the above photo, I can replace the flowers with apples.
In this photo of coffee, I added coffee beans.

5. Use Surfaces/Backgrounds with Texture
In this photo, I used a round wooden stool with texture. The photo on the right shows the stool I used. You also don't need a large shooting area. Work with what you have.

In this one, I used a fabric with green dots.

I hope you found these tips helpful. I will be sure to share more as soon as I am done with the workshop. Be sure to come back here often.
Before I end this post, I am sharing this set of photos which I submitted for one of the assignments in the workshop. The cupcakes are from Vanilla Cupcake Bakery which I purchased at the last minute for this assignment.

Now, I want to eat cupcakes!
If you have any food products that you want photographed, I am open to this and we can discuss. You may email me at cam@camillekingphotography.com or click on contact in the menu above.