My family and I went on a two-week trip to Italy to celebrate my mom's 60th. It has been months since the trip. If you missed the previous posts on Italy, find them all here.
We stayed four days and three nights in Florence. On the second day, we had two private tours scheduled (again with Context Travel because they have really good private tours and docents for families).
In the morning, we visited the Uffizi Gallery, which was the main focus of the private walking tour called, Arte Firenze for Families. The museum has collections of Renaissance art. Two hours wasn't enough to see everything. The private tour we joined was really just a primer since it is geared towards younger visitors, children and for people like me who know nothing about art. The assigned docent was so passionate and engaging which made it interesting.  Unfortunately, photography and videography are not allowed inside the museum so I don't have photos here.
We thought that the statue of David by Michelangelo is located in the Uffizi! Haha! We learned that it is located in another museum in Florence, the Accademia Gallery. We had to see David so we got tickets for the Accademia. Lining up outside, waiting to get in.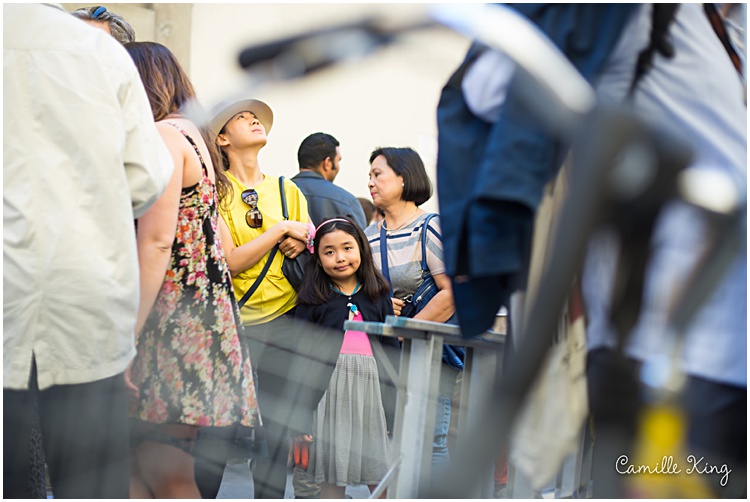 Souvenirs being sold outside the museum.

While waiting in line (around a 20-minute wait), we noticed a street vendor selling paintings. A couple of tourists ahead of us in line inquired about the price of the artwork. They didn't want to buy but the vendor was really persistent to the point of being scary! The couple tried to decline. The vendor rolled the canvas and placed it in their hands. They were forced to pay for the painting. It was 20 euros if I remember correctly. It was a good thing that we did not look at  or ask about those paintings!
I have no photos inside the the Accademia because photo-taking isn't allowed. David is so beautiful! It is so amazing how Michelangelo carved a huge piece of marble to create the sculpture. Considering that the statue is over 4 meters tall, the details are perfect with correct proportions. We were all in awe!
After seeing David, we had paninis at Ino. This was around 1pm right before our scheduled food tour at 3pm. Haha!




Then we met our docent for the walking food tour. It was a private tour from Context Travel called Florence for Foodies. If we enjoyed the Travestere Daylight food tour in Rome, this was even better! Aside from enjoying the food tastings, the guide was so knowledgeable and gave so much interesting information.

First stop was at Procacci, a delicatessen that serves truffles.

We each had one panini tartufati, truffle sandwich. These are little sandwiches filled with truffle butter. It was so good! Bitin lang! 


Walking to our next food stop.


Next stop was for something sweet at Caffe Giacosa, a Roberto Cavalli cafe. I can't remember what we had here but it was good too.






We walked around some more. Fresh fruits and vegetables along the street.


Then to a cute little boutique that sells Olive Oil and Vinegar, La Bottega del Olio. We discovered the best balsamic vinegar here!





Balsamic vinegar and olive oil tasting. Sophia liked them!

We loved the Acetaia Malpighi balsamic vinegar so we purchased a few bottles. We got the orange one on the right and the one to the left of it (aged for six years in wooden barrels and 6 months in steel barrels). We drizzle this on lettuce without anything else. It is thick, sweet with no acidity.

Off to our next stop for panini at a delicatessen.


On the way to our next stop, I see an electric car, charging at a station.

More fruits and vegetables along the way.


Then to another food stop at another deli.


We were served pesto on bread and fresh cheese. Yum!

Last stop was a sweet stop for gelato and and chocolates.






Walking around the city.



Along the banks of the Arno River.



We had dinner after that food tour at Il Borro. Hahaha! It is by the river and just to the left of Sophia in the above photo. It is owned by the Ferragamo family.

Beautiful Firenze sunset. I hope to go back soon!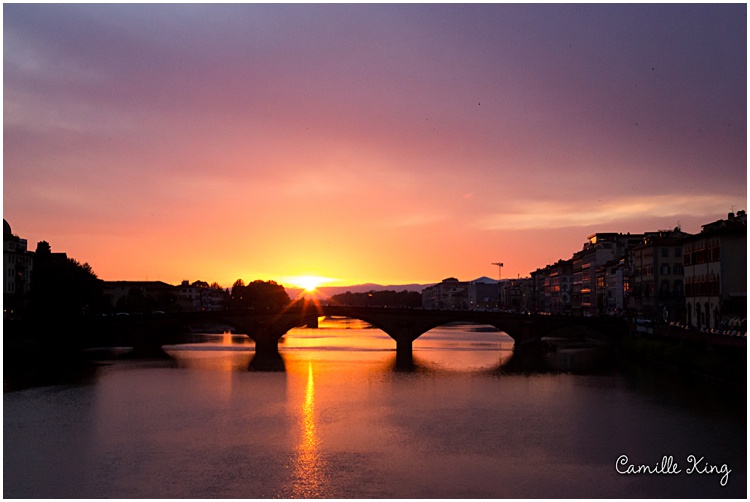 Two days later, we took the train to Venezia! I can't remember what we did on the third day. We probably went window shopping and I wasn't able to take photos anymore.

Thanks for looking! Hope you enjoyed the photos. Posting the Venice photos tomorrow.