My family and I went on a two-week trip to Italy last May to celebrate my mom's 60th. I know it has been months since the trip. I am so behind in blogging and my turned 60 last Monday (we celebrated months before). If you missed the previous posts on Italy, you can find them all here.
We had no tour scheduled for the second day in Florence. We decided to visit the Villa Bardini (garden and villa) located on a hill that overlooks the Arno River and the City of Florence.
Cappuccino first to start the day at a cafe in the central square of Florence. Beverages and coffee cost less when taken at the bar than when served at a table (with a beautiful view) outside. Sophia, my mom and I had a heavy buffet breakfast at the hotel so we didn't get a table anymore. Hmm, why is mom still looking at food to eat?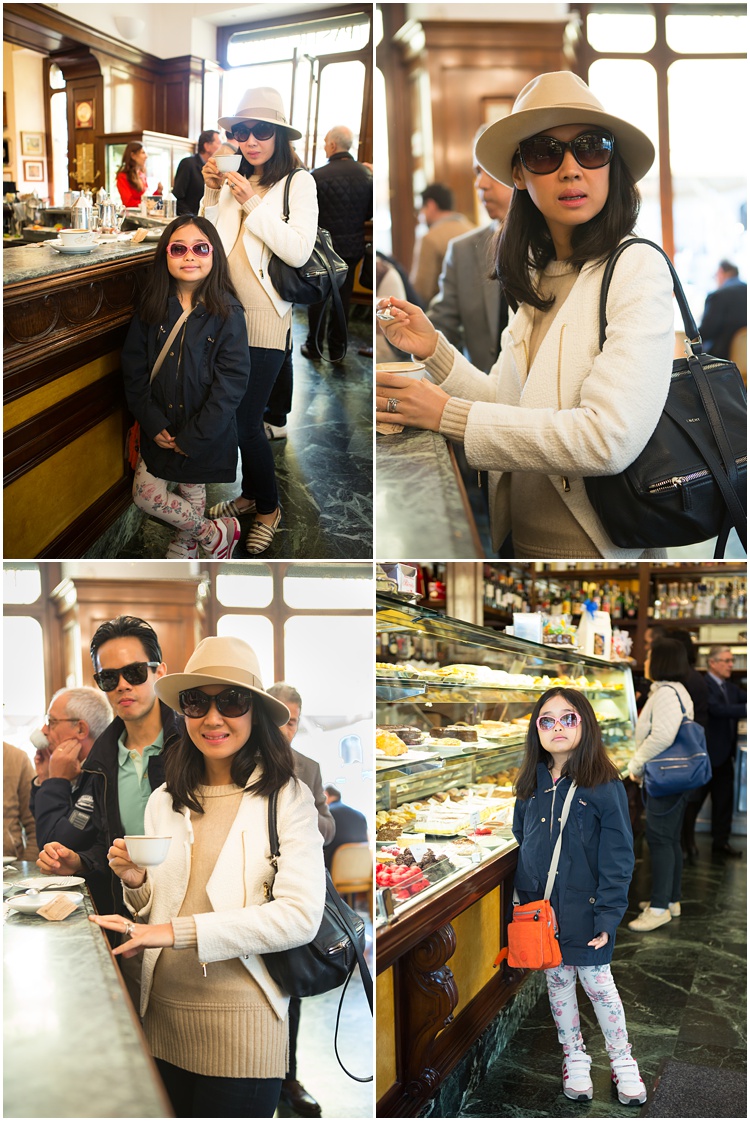 Since we are all fit and healthy we walked up to Villa Bardini. But, we really just wanted to burn what we ate so we could eat again. We didn't expect it to be far.
The view when we got to the top, overlooking the city.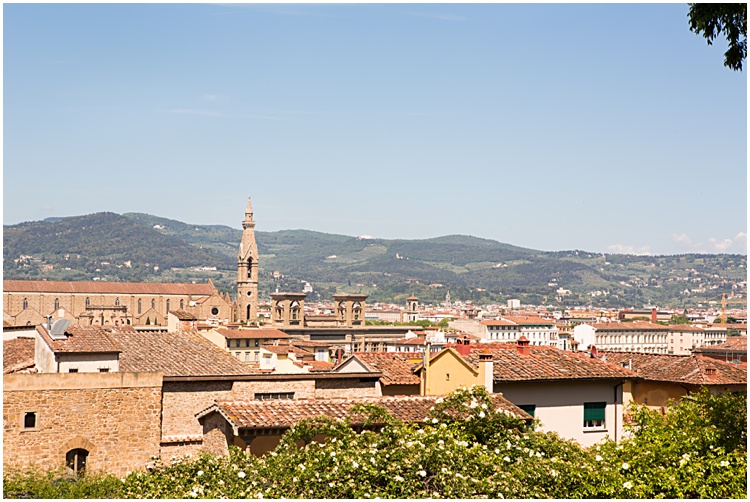 On the way back down to the city.


Light and shadow. I saw this grill/gate on the way down.




Back in the city. This little girl found something to buy again.

Back at the hotel and so tired from the walk. Enjoying another cappuccino and the view.

Posting more tomorrow. I have to finish posting these Italy photos before we go on our next trip. Excited! Can anyone guess our next destination?