My mom and I did a last minute DIY Easter Playdate here at home. I promise this was impromptu! She did most of the decor  the night before. I put together the dessert/treats table and was in charge of photo taking.
The desssert/treats table. I set it up on an existing narrow table by a wall. On the left, behind the light blue bunting, you will see the doorbell.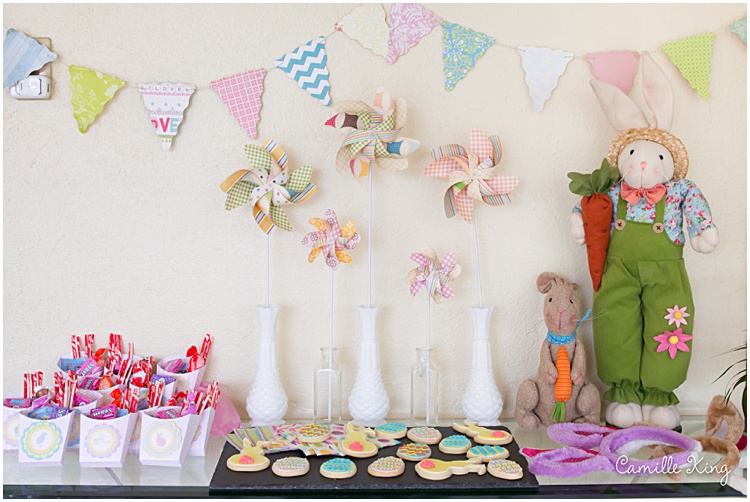 My mother made the pinwheels. I will do a tutorial for this next week.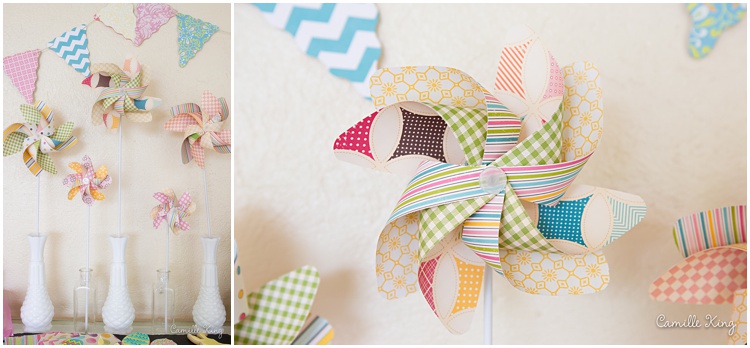 I love the pinwheels so much.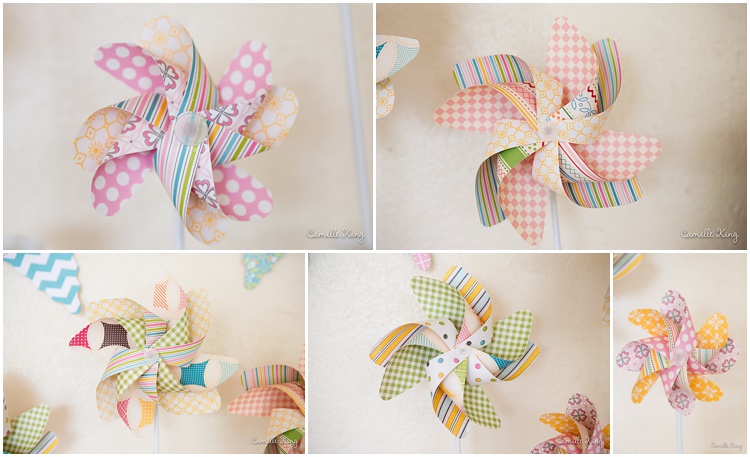 She also made the treat boxes.

They are shaped like french fries cartons. She added embellishments to the front of the boxes.

The Easter chocolates were purchased from S&R.

The set-up. The cute toy luggages I purchased from Forme. These used to be visual merchandising props used in their windows, two years ago.
We didn't have baskets for the egg hunt so I used these polka dotted bags. They were leftovers from Sophia's 7th birthday celebration.


The cookies. As much I am tempted to say I baked and decorated them, I did not. I found them in Rustan's Marketplace, flower shop in Powerplant Mall on Easter Sunday itself. I told you it was impromptu! These are so cute and at a great price! These were only 15 pesos each.


I bought these last year during my trip to Boston. I think these came from Papyrus.

Recycled buntings from a previous photo shoot. I also use these to add some colour to Sophia's bed.

Two of the headbands were from Sophia's stash. The other two I purchased the day itself from Rustan's Marketplace, Powerplant. Sophia had three guests so I had four of these.

Hope you had a great Easter! Thanks for dropping by.