Sophia needed an ant costume for a school activity. The school gave guidelines that we were not allowed to buy and the costume had to be made of recycled materials. I also didn't want to spend on something that will only be used once so I decided to make one. I didn't use recycled materials but I had the materials on hand at home. So this isn't cheating. It is making use of materials lying around.
The best part about this costume – no sewing required!
Materials and Equipment Needed:
1 pc each of black, red and white foam sheets (should be available in Office Warehouse or National Bookstore)
Scissors
Ruler
Stapler
Sizzix Die-Cut Machine and Round Dies (if you dont have these, you may use any circle shape to use as a guide)
Wire – any thickness that will hold its shape
Wire Cutter
Black Washi Tape or Electrical Tape (I prefer Washi tape though because Washi Tape can be repositioned)
1 – 5 inch styrofoam ball
Ribbon (length depends on the size of the child's waist)
I am listing the steps below with photos. Note that this post is picture heavy as I did my best to document each step with a photo. I was also too lazy to place the photos in a collage.
Here are the steps. I placed a disclaimer below so be sure to read it.
Get black foam sheet, scissors and ruler. Measure and cut two pieces of 3 inch strips and 4 pieces of 2 inch strips. I cut it along the longer side.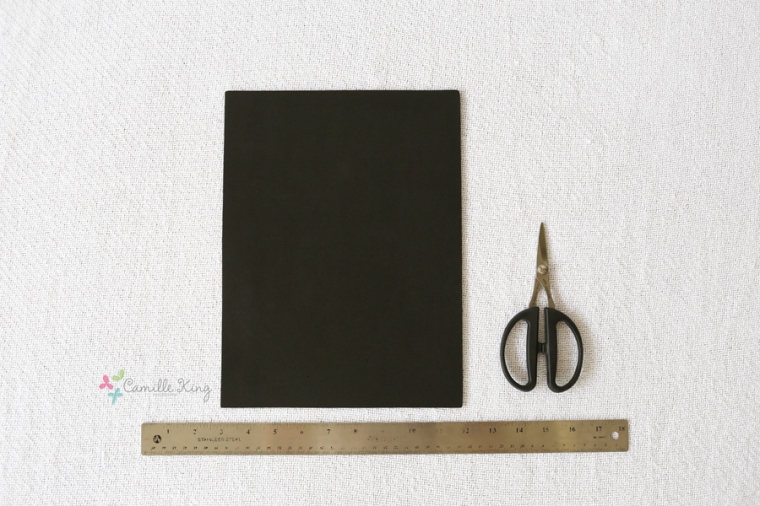 This is the result.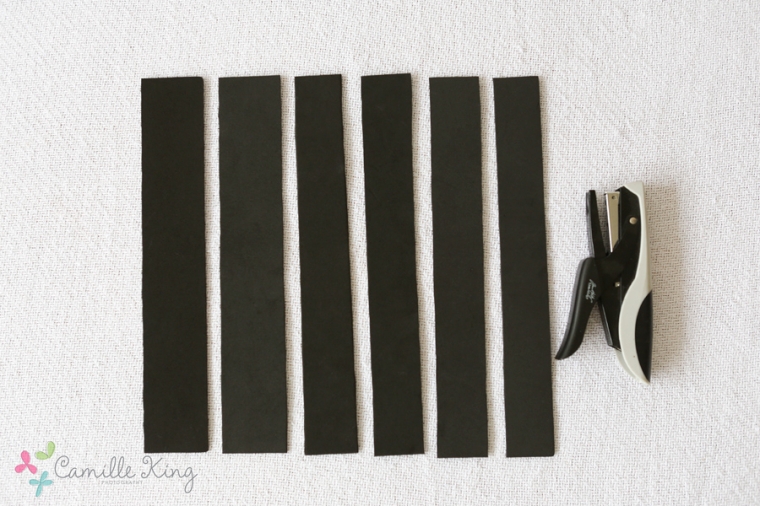 Staple the two wider strips together to make a ring like below. Size of ring depends on the child's head.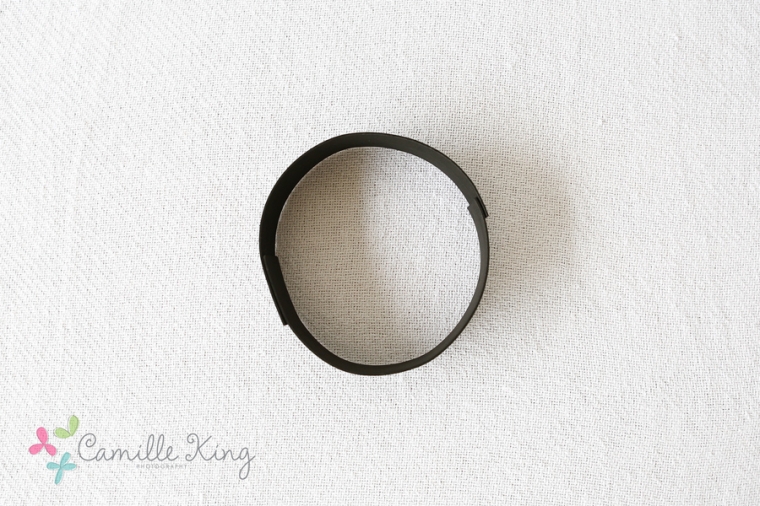 Staple the two inch strips of foam across the foam ring and make them criss-cross.


This basic shape can be be used as the base for any type of head dress. Just add bling, eyes or any other additional designs to customize.



I have a cooperative subject today. I didn't cover the staples with tape as it got embedded in the foam. It wasn't scratching Sophia's skin.

I made eyes out of white and black foam. I used the Sizzix die-cut machine to make perfect circles.  Die-cut also four pieces of red foam for the antlers. Set aside.


Cut two pieces of 6-inch wire.

Wrap black washi tape around the wire.

Wrap the ends of the wire with a lot of washi tape so it won't be sharp.

I used a glue gun to attach the eyes and antlers. You can also use super glue.

The result.  I used four pieces of red circle foam to cover the wire and it wont be exposed.

I punched two holes on top of the cap to insert the antlers. I also glued it and placed a small foam patch inside so the Antlers wont move. So cute!

For the Ant's legs, prepare 12 pieces of red round circles, styrofoam ball and wire. Twelve pieces are needed because an ant has six legs. I had to google how many legs an ant has!

Cut six pieces of wire and wrap with black washi tape. I just estimated the length of the wire and cant remember how long it was. Attach the red foam circles to the wire following the same procedure as the antlers. Poke the wires into the foam ball as below.

I attached wire to the foam ball to string ribbon through. I placed two of them on opposite sides of the ball. This will serve as the belt of the costume.

Attach the ball to the child's back by tying the ribbon around the waist.

The finished project. Just add black tights and leotards.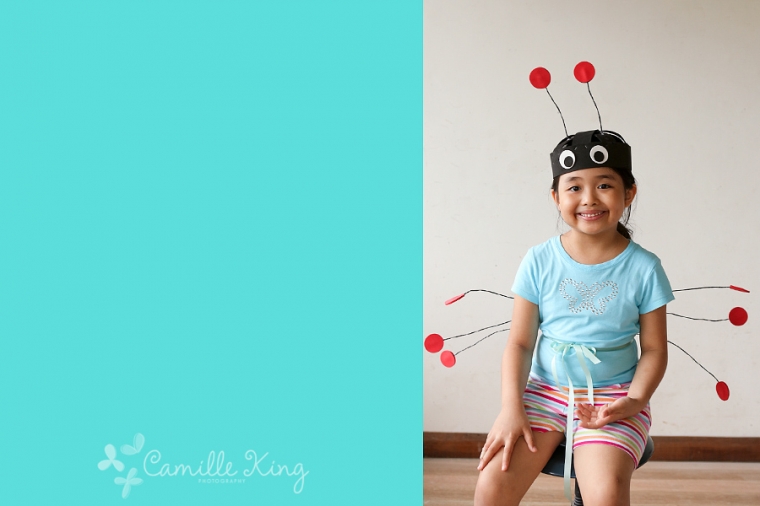 Disclaimer: The costume is not for younger kids because of the wire. If you decide to make this costume, I will not  be held responsible and/or liable for any injuries to the wearer and/or third parties.