Here is my first attempt at a day in the life. It is sneak peek inside our everyday. Nothing fancy, just the mundane. I always wanted to do this but I dread bringing my big camera (Canon girl here)  and using it the whole day. It is heavy! I'm guilty of using my phone (Apple girl here) and Instagram for photos of the everyday. I am changing that and I love challenges.
I attached the 50mm lens (a small, light and short lens) to the my camera and left the 24-70mm (long and heavy) at home. I didn't want to call attention to my camera. In the Philippines, once you bring out that big camera, security guards will tell you that photo taking isn't allowed. But if it is a camera phone, they won't bother you. So I brought that small lens and pretended that I didn't know how to use the camera.
Before leaving for school. Penelope (our pug) was still asleep.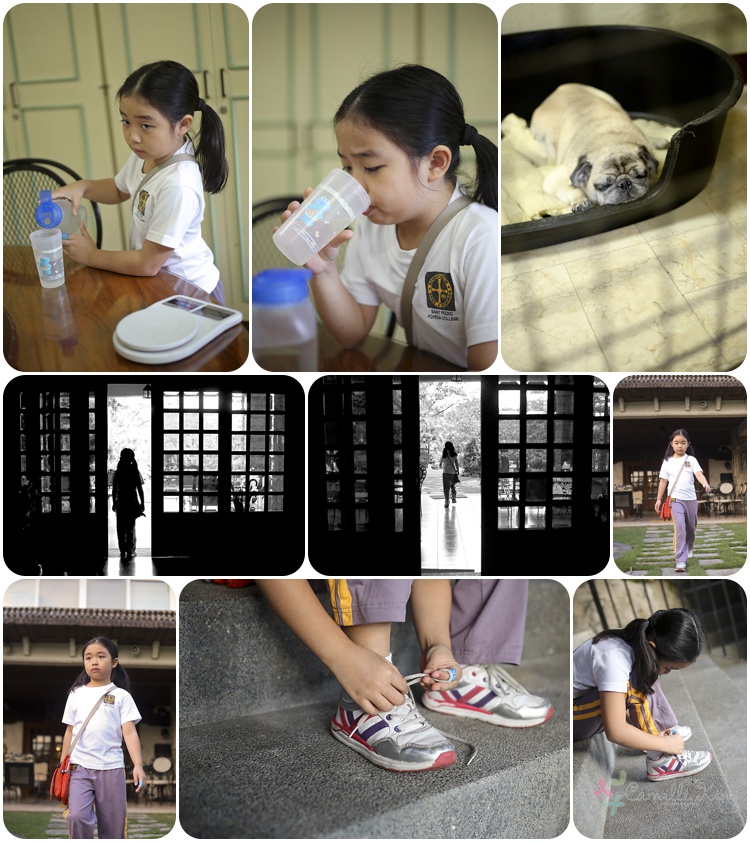 We pass by this intersection everyday and every single day, when that light turns green, vehicles block the intersection and we can't cross. Nothing to stress about. Just wait. No use honking that car horn. Welcome to the Philippines!
We saw a rainbow on the way to school.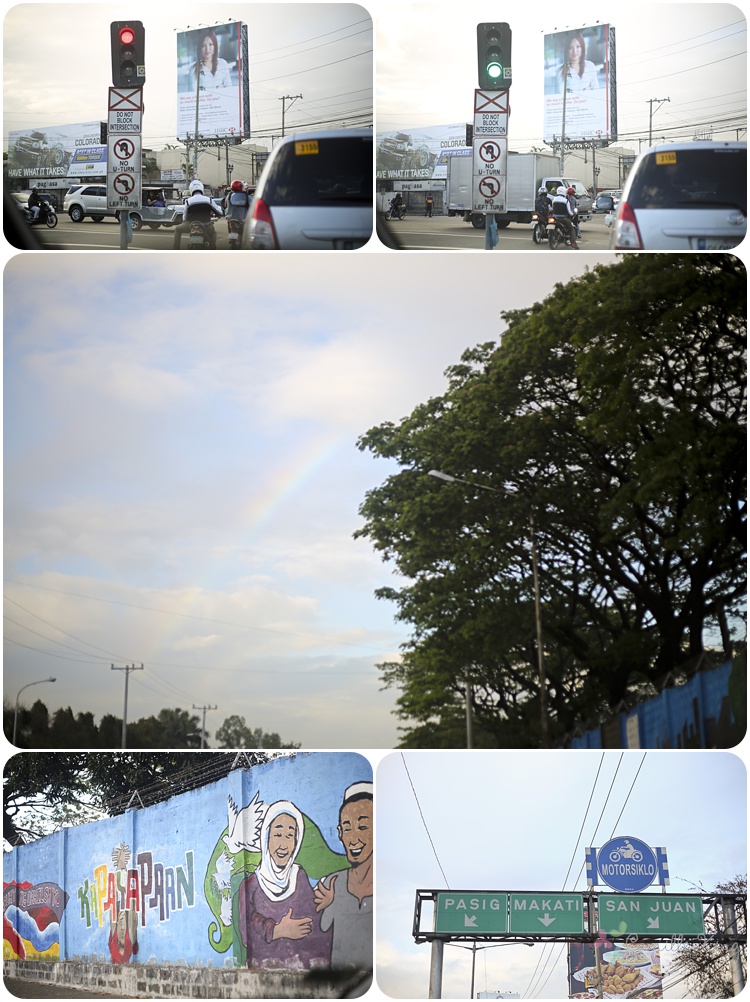 I drop off Sophia in school.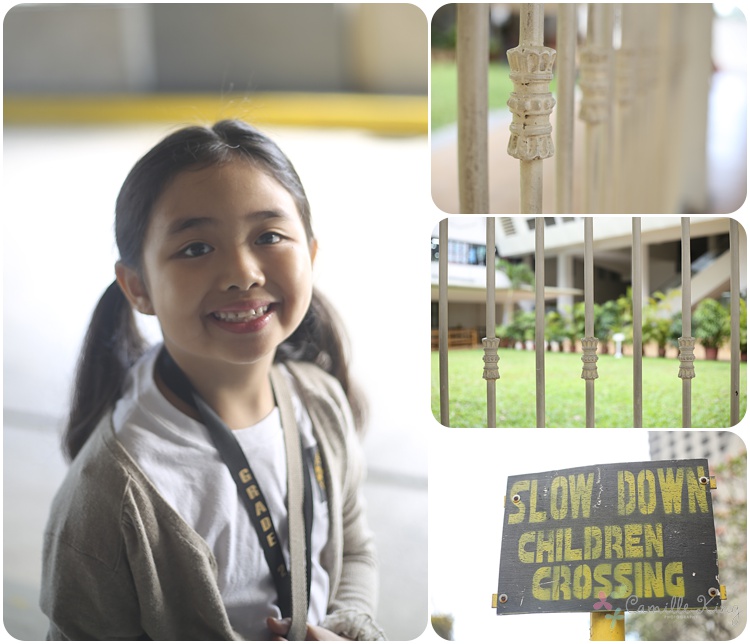 I take my breakfast at Starbucks, Robinsons Galleria. Drinking too much coffee meant that I needed to pee. I dislike using the male/female restroom at Starbucks and hate the restrooms of the mall (eeeew!) so I go and use the restroom at Crowne Plaza. Shhh! I took some selfies there.

I pick up Sophia from school and we grab lunch at the mall. We were sad that Delicious Kitchen was closed due to renovations so we went to Mr. Choi's Kitchen instead. Then dessert at Ms. Polly's and studied a bit.

I brought back Sophia to school for voice lessons and we saw Ishi, Sophia's cousin.

Sophia learned from her voice teacher that Rainbow Loom is available in Toys 'R Us. We had to buy it of course since she wanted this for the longest time.

Back home, Sophia gets a surprise from my sister – a bear balloon. I had to take photos of course.




Someone was so excited for her new craft activity so she opened it immediately.

For this day in the life project, I had difficulty setting white balance. Most of the time, there was no time to set it. I hated the color of the lights in Toys 'R Us. I did custom white balance and the color still came out awful. Anyway, not bad for my first attempt even if I didn't document everything until bedtime.