I am pleased to be part of of group of photographers participating in a photography blog circle project. We all recently completed either completely revamping our sites or building them entirely from scratch. It was a long, tough process. We laughed, cried, screamed, and pulled our hair out together. In the end, we've become a great support network for each other. Through this collaborative project we hope to continue to grow creatively with our photography and wish to spread the talents of this strong group of female photographers with the world.
Each month we will be focusing on our interpretation of a topic.  For the month of September, it is about how we view change.
The topic this month is so appropriate because I am going through a major change. I recently left my job and my last day at work was only last week. It was a difficult decision. It was not a spur of the moment thing. I started weighing the pros and cons months before I made the decision. I always had an internal debate between a comfortable, stable monthly income versus more time with Sophia and doing what I love. I chose the latter.
During my last few days at work, I took photos of the office and its vicinity. These are the things and places I encountered everyday did not notice them until the last two weeks. Things were really hectic at work so everything was a blur. I saw these day in and day out. I did not notice them because I knew that these would be there tomorrow. I don't know if I am making any sense. Anyway, back to the photos. I took all of these with my Iphone and made them into a collage using photoshop.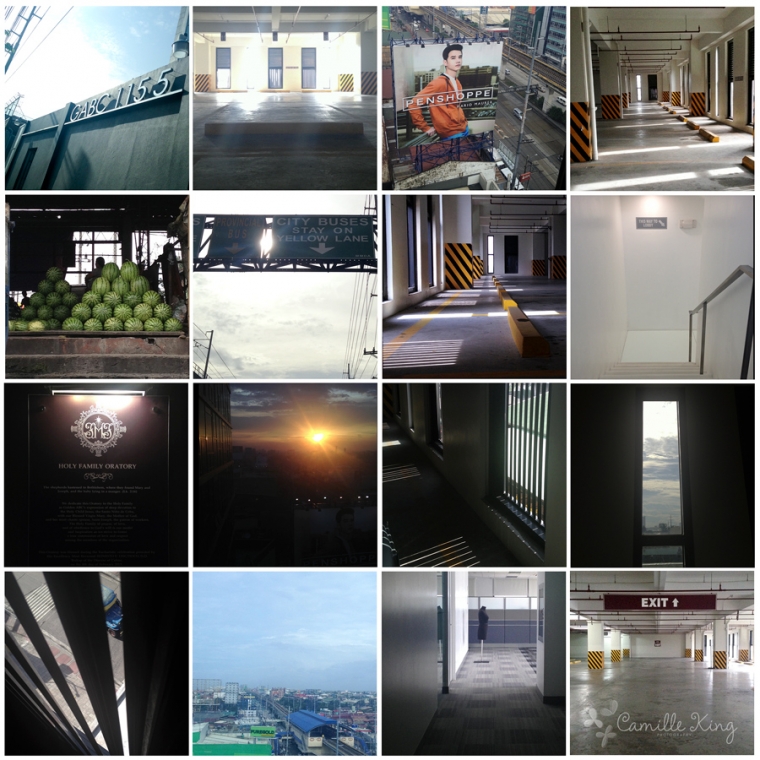 I worked here for six years. Not that long actually but I miss driving to work and entering our beautiful building in the morning. I miss working with Microsoft Excel, doing pivot tables, vlookups, if is error formulas and all the other nerdy formulas. I miss the satisfaction of solving something math related. The satisfaction of proving that it was user error and not system related. I miss my friends and our lunch conversations. I somewhat miss the stress. Ok, I don't miss the stress.
Looking at the photos made me a little sad but this change is something that I wanted for so long.  It has only been a week but I have been busy with the things I love to do like crafts and photography. I am spending time with Sophia, picking her up from school, helping her with homework and reviewing her for exams. I don't know where this is going to take me but I am enjoying the journey, so far. Let's see how it is two months from now.
Please follow along the circle to see all of the creative takes on change. Up next is my friend, Brennan, from Chesapeake, Virginia . Please click here to see how she views change.