I have never been to Boracay before this trip. I didn't like the beach and hated being under the sun. The only reason I went to Boracay last weekend was to attend the wedding of my good friend, Sigz.
I went with my friend, Kimmy. She fixed our schedule, booked the flight, resort and transfers. I arranged for our hair and make-up stylists for the wedding day since i'm the kikay one.
I didn't bring my DSLR so I didn't have to worry about protecting it from the elements and carrying it around. All photos were taken with my iPhone 4s except for a few photos taken with the Fuji Xpro-1 which I borrowed from my sister. I am not very used to adjusting the exposure settings in that camera so I used my iPhone 99% of the time.
Boracay island is part of Panay province, south of Manila. We flew PAL to Caticlan airport and flying time was approximately one hour. Taken with the Fuji, this was the view of the island from the plane.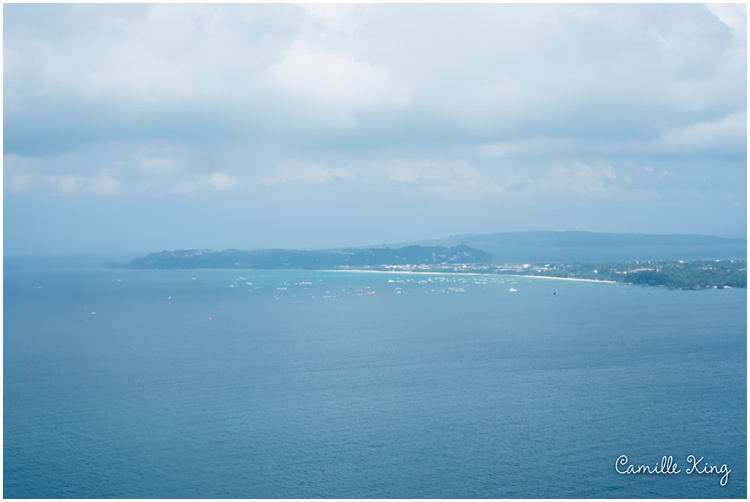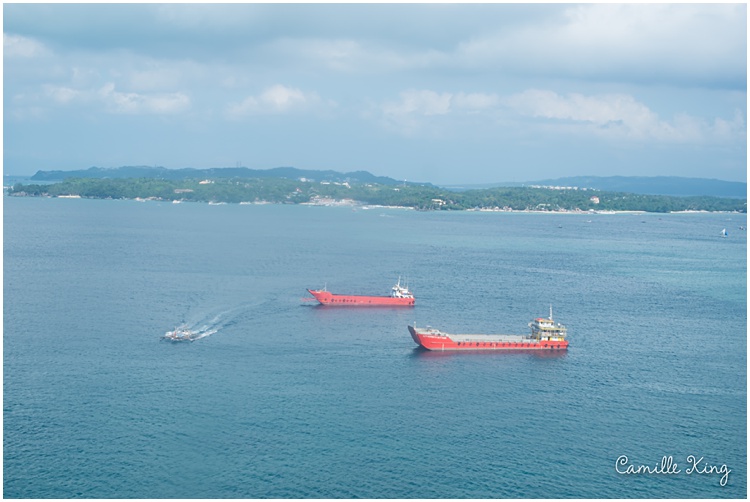 Caticlan airport. I had to have the mandatory photo in front of the plane. The airport runway is small so only small planes can land.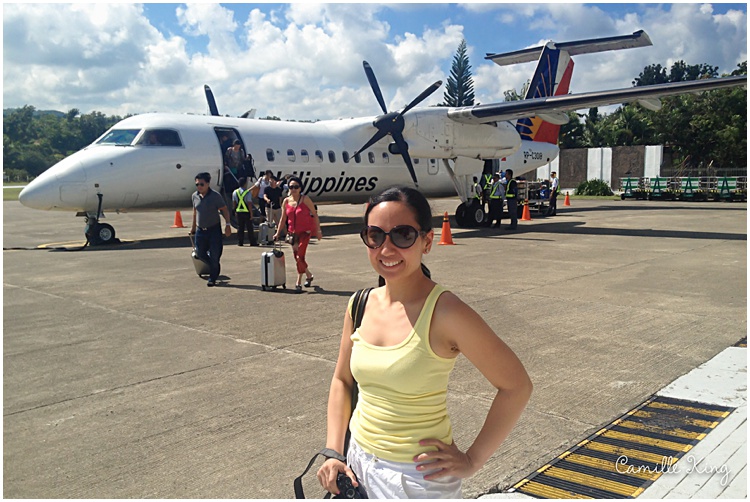 Taken with the Fuji. Boracay island is a boat ride away from the airport. Kimmy and I had the resort boat to ourselves.

I hand my iPhone over to the boatman.

These two photos taken with the Fuji.


View of the water from the boat.

Our hotel.

Kimmy toured me around the island then we had a massage under a coconut tree. This was my view while having a massage.

Photos I took around the island. I loved that there were not many visitors the time we visited. People told me that Boracay sand is powdery, white but didn't believe it. It was actually true! Amazing!

Apologies for the toes and feet photo. I really loved the sand.


Restaurants and resorts.

Willy's Rock.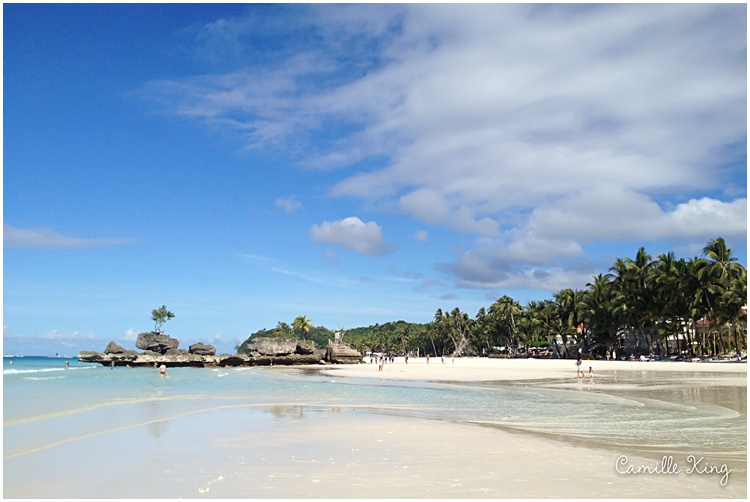 Willy's rock taken from the opposite side.

We spent the afternoon of the the first day, Friday, relaxing and walking around the beach. The sun went down. This was taken with the Fuji.

Then we headed to the welcome cocktails which was part of the three-day wedding celebration. Taken with my iP

We had a quick dinner after cocktails then we were asleep at 11pm. No kidding! We were asleep by 11pm in Boracay!  It was an opportunity for us to get uninterrupted sleep since we were away from the kids. Shhh!!! No one has to know about this!
I am posting more photos tomorrow. Thanks for looking!