This was a before photo of me before I joined the Cohen Lifestyle program in March this year. I weighed 125 lbs and was overweight for my height (and I am not tall). I was going to the gym regularly and even had a personal trainer but I was not losing the weight and the fat. I had two instances of weight issues previously (after college when I ate a lot of fast food and when I was pregnant with Sophia) but I was able to trim down by dieting and working out at the gym. Then I gained weight again and I didn't notice it actually until I saw these photos. Just to clarify, I do not take a lot of selfies! I took these photos for the posing and photography workshop I joined and it was part of the assignment.
Here is a full-body shot where I am posed at an angle.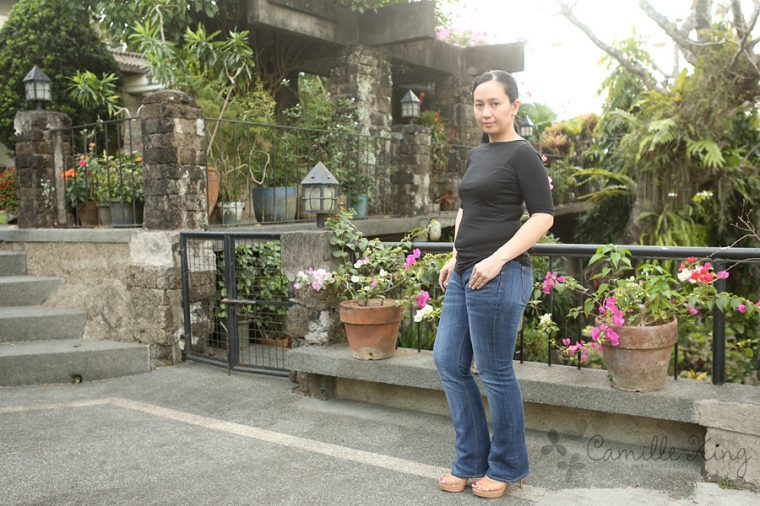 Full-body with my back to the camera.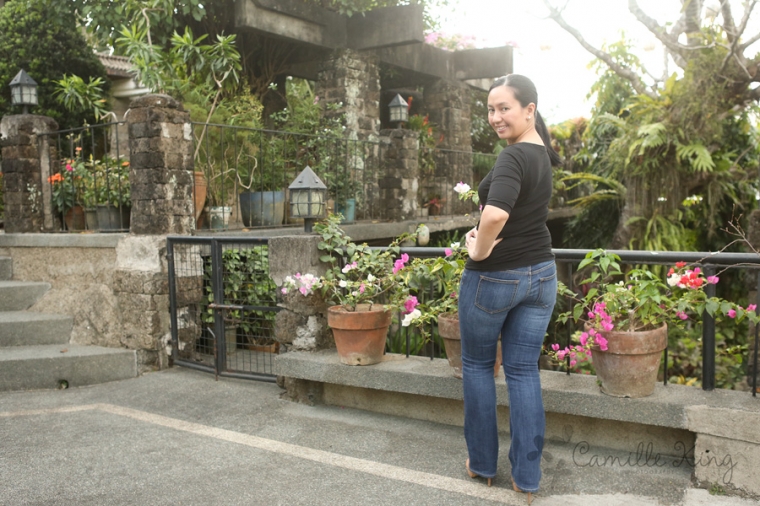 The after photo taken in August. I completed the program in May when I reached my goal weight of 48 kilos or 105lbs. Although I am not on the program anymore, my food choices are still based on the program. It is really a lifestyle change! I can eat anything I want now but I make sure that it is in moderation (based on maintenance guidelines of Cohen).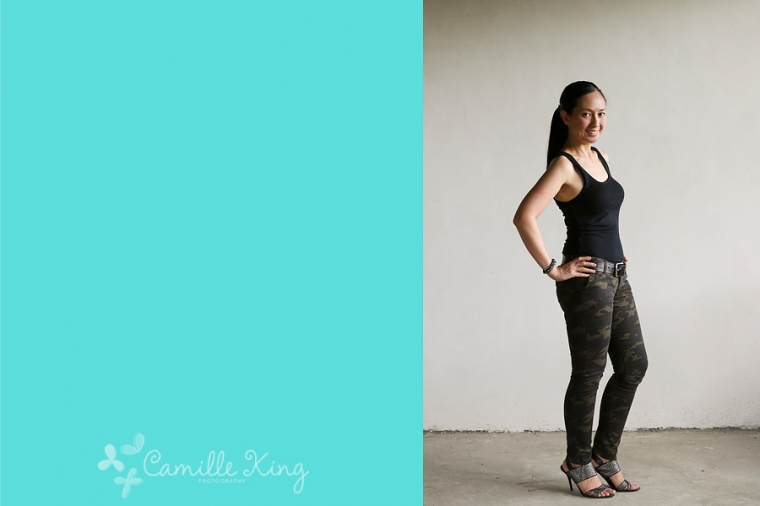 While on Cohen, I did not go to the gym to workout because heavy exercise was not recommended. However, after the program, graduates are encouraged to exercise at least three times a week. So I am working out again with a personal trainer.
Cohen isn't for everyone (e.g. those who are diabetic) but there are health benefits for those with high blood pressure (on medication) as Cohen helps to lower it. In most cases, those with high blood pressure even decrease their medication or don't need to take medications.
There are many other ways of losing weight and being healthy but it won't hurt to go for an information session at Cohen Lifestyle Center. They won't pressure you into joining the program. I promise!
No matter what method one chooses to be and live healthy, the key to success is discipline and a permanent lifestyle change.