My family and I went on a two-week trip to Italy last May to celebrate my mom's 60th. I posted about last minute packing here, the flight here and the walking tour of The Colosseum here.
The entire trip consisted of sightseeing, food, cappuccino, and gelato. We did not join a tour group for a flexible schedule . My sister booked the private tours in each city while her husband arranged for the hotels. My sister also made the restaurant reservations.
If you are planning a trip to Italy and plan to eat in restaurants with good reviews, be sure to reserve a table. The first thing the host/hostess asks when we walk in a restaurant is if we have a reservation. I noticed that they are not very pleasant when one does not have one and they will just say no table and then turn their back.
We worked around the schedule of the private tours my sister booked in advance. We had lots of time on our own to explore each city. Here are some photos of our time in Rome at leisure. I loved Rome but disliked that there were so many tourists which made it difficult to take photos without strangers in them.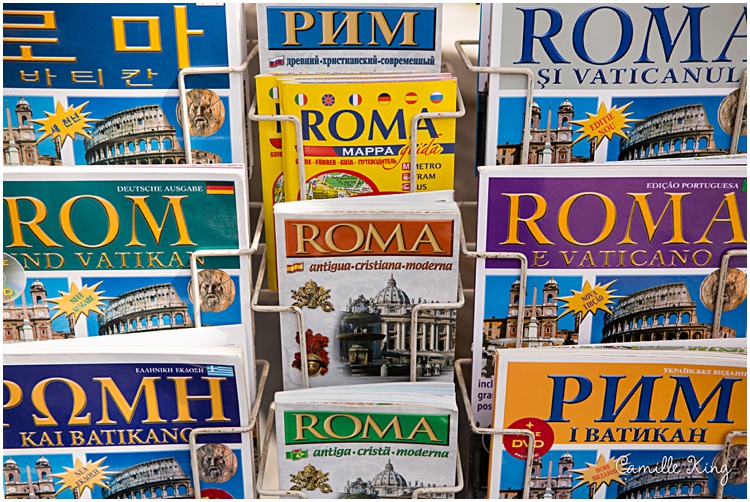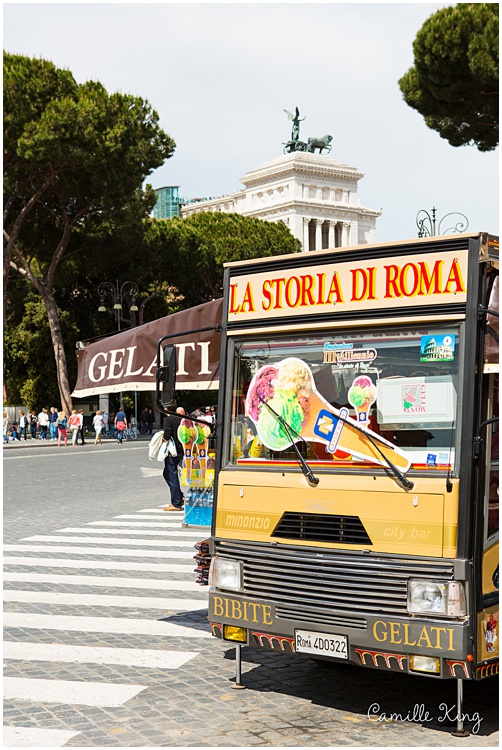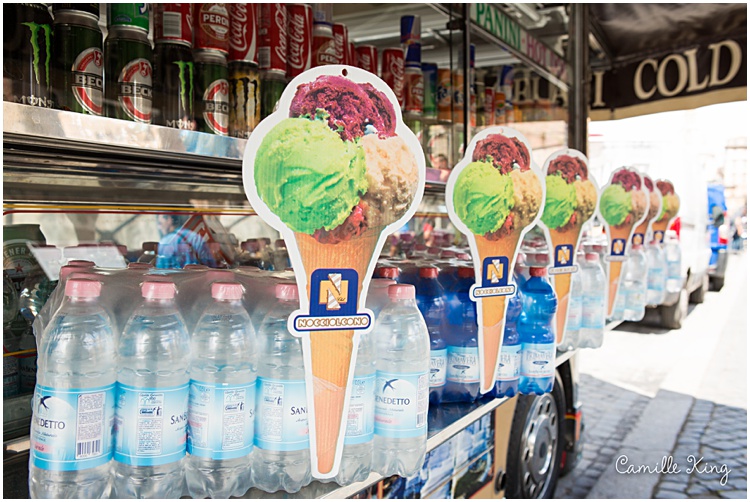 With our tour guide from The Colosseum. This was towards the end of the tour then we were on our own.





I wasn't sure if liked colour or black and white so I posted both.

No data roaming so we had no access to map apps. We bought a map for 5 euros. Are we lost?


One is not lost as long as there is a place for a snack – Antico Forno Ai Serpenti. It is called such because this bakery is located in Via die Serpenti. This is the first time I travelled with my brother-in-law and  I learned that he has to have several small meals a day (aside from main meals).

I love taking photos with doors as the backdrop.



Backstory on the vest Sophia is wearing. The vest came with the Zara rain jacket I bought for her. It can be be easily attached and removed from the jacket. She  wore the vest on its own a lot of the time. She even wore it to bed. I didn't know that vests were the in thing and that she wanted one. It is a good thing we were able to find a real vest in denim at Zara with her size the next day! You will that denim vest when I post more photos.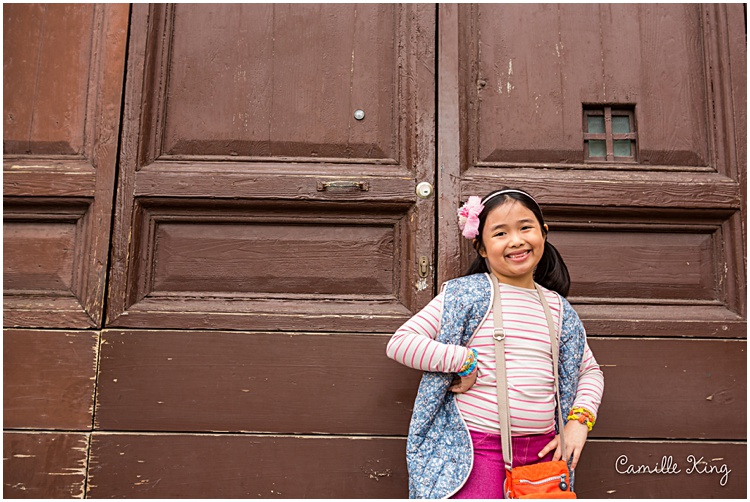 I just couldn't take a photo with both their eyes open at the same time. See the other tourists? This wasn't a lot yet.

We walked a lot so we could eat a lot.



We had a reservation for lunch at this panini place called Tricolore but it was closed. My sister can read and speak Italian so she translated this for us. Apparently, the restaurant had technical problems that day.

We walked around the same street to look for another place for lunch. My sister and brother-in-law found this Vegan Raw Organic Chocolate and Vegan Gelato store. They are Vegan (when in Manila only). Haha! The reason is that they eat everything they want when they travel then detox in Manila.

Buying some vegan chocolate for pasalubong and trying out the vegan gelato. I just had a taste because I'd rather have the real thing with full fat and the bad stuff.


Vegan Tiramisu for 5 euros each.


These two were enjoying a lot!







We found Aromaticus in the same street as Tricolore. Oh dear! Not here! I wanted my carbs, cheese and butter. I needed my pasta and pizza!

This is a juice bar! No juicing on vacation, please!

It was a good thing that they were just checking out the place. What a big sigh of relief for Sophia! Haha! It was pizza and pasta for lunch.
Posting more photos soon.