Time to get Sophia (and myself) off the Ipad. We headed outdoors for fresh air and physical activity.
Little girl learned how to bike (without training wheels) when she was four. I call it cold turkey because she insisted to have both wheels taken out immediately. She wouldn't quit so she learned to ride a bike in just three afternoons.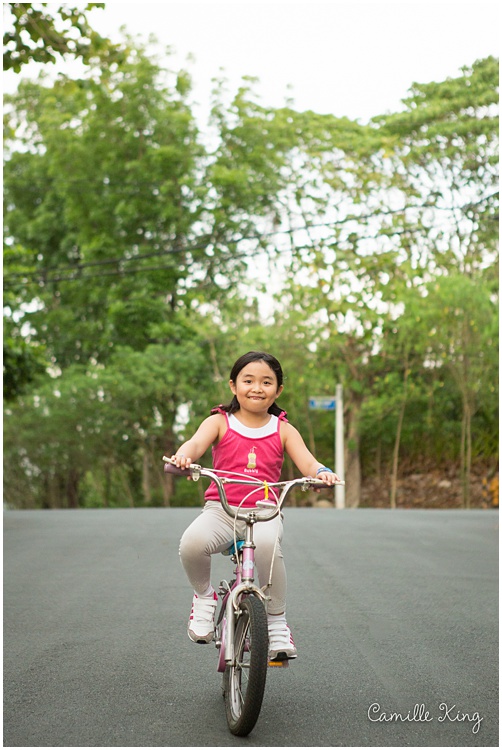 Biking involves movement and action. It is a good activity for this week's tip tuesday topic called active space. When your subject is moving towards a certain direction, leave space in the photo in the direction the subject is going. In addition, there should be more space in the direction the subject is moving into (called active space) than the space where the subject came from (dead space).
Example: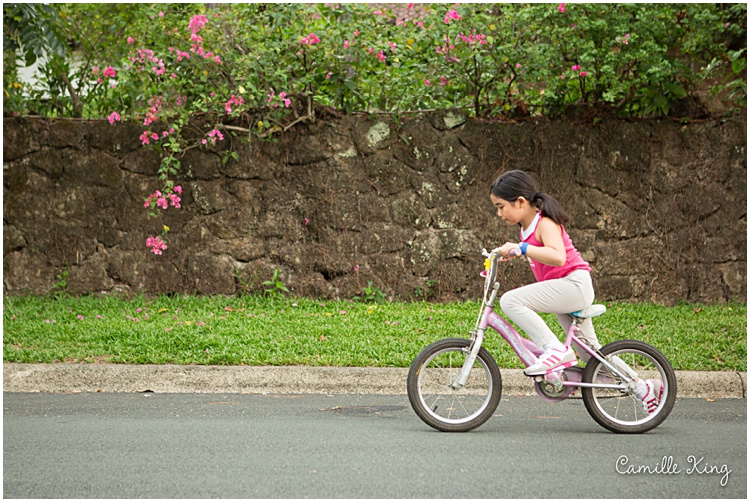 Following this compositional guide makes the photo stronger. It is somehow related to the rule of thirds tutorial last week and builds on that. Click here if you missed that tutorial.
This is a photo where I did not follow the active space compositional guide. Looking at it, it feels awkward and as if little girl is going to fall off the photo. If that is your intention however and part of your photographic vision, by all means compose the photo this way.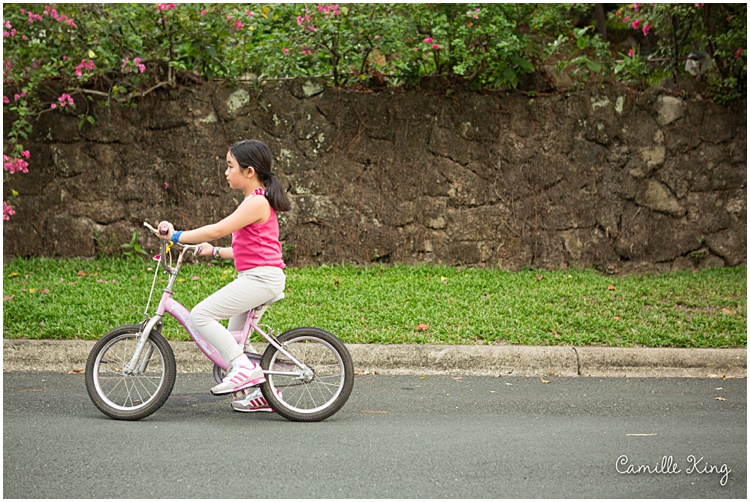 I wanted to capture more images but little girl had a tummy ache and had to go inside.

I was stuck with flowers – not my subject of choice primarily because I don't know how to shoot flora.



It looked like it was going to rain so I headed indoors.

Because you got this far, I am including a bonus tip.
Select your child's clothing carefully when you know you are planning to take photos. Ensure that clothing does not blend with the environment (unless your photographic vision is camouflage, LOL!). Sophia knows too well that she should never ever wear green when we are heading outside so she selected pink for her top.
Happy shooting!
P.S. I already have a topic for next week's tip and I am beyond excited to share it!