I am guilty of taking too many photos of Sophia in one sitting. She gets tired, she complains. I get tired of the complaints so sometimes I don't want to pick up my camera. I am changing up the way I take photos, picking up the camera more often and challenging myself to take a maximum of ten frames or 5 minutes of shooting, whichever comes first. There are times when more shots and time are required but for daily shooting, 5 minutes should be more than I need.  This way, I get to capture the snippets of the day and be more deliberate with shooting.
My goal is to capture the little things that will be gone before I know it.  The little things that will fade from memory if not for the photos.
Enjoying a movie on my mom's iPad.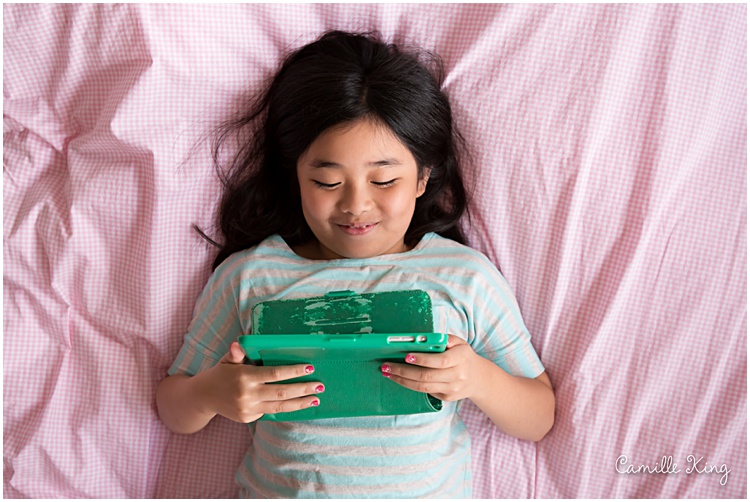 Unshaped brows and make-up free eyes.