Little girl was off early from school today so we had the chance to go to the park. I was itching to take photos and I was so happy she agreed. I did my best not to ask her to pose too much. I limited the number of photos as well so that she won't complain. My photos turn out better when I just watch, observe and let her do her thing.
We got to the park at 4:45 and I knew that we did not have enough time because the sun was on its way down. Days (daylight hours) are shorter now. The sun set at 5:24pm today which is about one hour earlier compared to the summer months. It was important that I had enough light so I didn't have to use a high ISO and wide aperture. So anyway, these are photographer problems.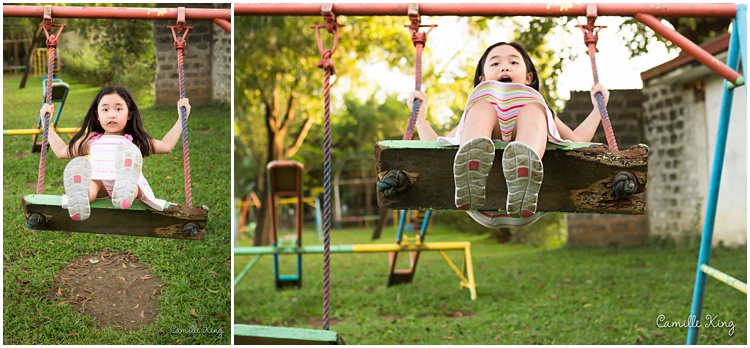 She says these Nike sandals are so comfortable. It is also easy to put on and take off.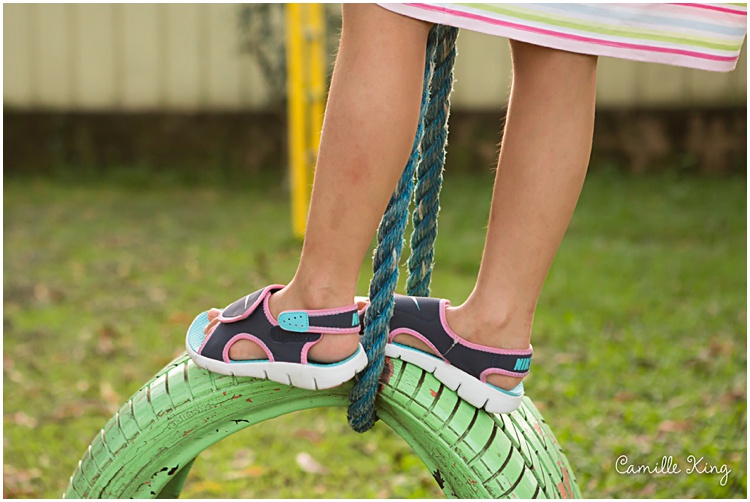 Not very happy because no was across her in the see-saw.




She asked to buy frozen yogurt – BTIC store at the park.  She always gets bubble gum flavor.



Then we went home because it was too dark for photos and we were being feasted on by mosquitoes.